Telemonitoring in advanced heart failure may save lives, finds a report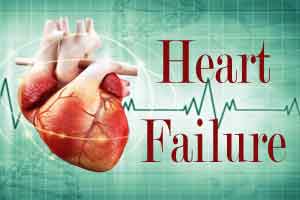 Institute for Quality and Efficiency in Health Care has found that telemonitoring in advanced heart failure may save lives.
Heart failure can be successfully managed remotely thanks to the latest technological advances. This may reduce need for hospitalisation by earlier identification of decompensation, better adherence to lifestyle changes and medication and interventions including diuretic dosage changes.
Do patients with advanced heart failure benefit from data-driven, timely management in collaboration with a telemedicine medical center, in short: telemonitoring with defined minimum requirements? This question has been examined by the Institute for Quality and Efficiency in Health Care ( IQWiG ) on behalf of the Joint Federal Committee ( G-BA ). The evaluation results have now been published as a so-called rapid report .
The main result: Compared with care without telemonitoring, telemonitoring with defined minimum requirements results in fewer cardiovascular deaths. For the endpoint all-cause mortality shows up on the basis of all four studies examined, no statistically significant advantage. If, however, only the two studies are considered in which the persons concerned carry out the measurements themselves at least once a day, there is an indication of a benefit in overall survival for persons without symptoms of depression .
Two types of telemonitoring in heart failure
In heart failure, the heart's ability to fill with blood or pump it out is compromised. If the insufficiency becomes chronic, the organism will not receive enough oxygen to maintain the metabolism under rest and stress conditions. Chronic heart failure is common in the elderly population and is one of the leading causes of death in Germany.
To avoid crises and deaths, close monitoring of health status is recommended. If communication technologies are used to transmit and monitor the physiological data, this is called telemonitoring. In telemonitoring with defined minimum requirements, the data (such as heart rate and rhythm, weight and blood pressure) are analyzed not only by the doctor but also by the telemonitoring center.
In addition to an automatic collection and transmission of the data by an implanted device, there is also a monitoring strategy in which the affected persons make measurements at least once a day and also assess their state of health even after appropriate training. The data is transmitted, for example, by means of a tablet. For these two strategies, the IQWiG has found and evaluated two randomized controlled trials ( RCTs ).
Depression symptoms as a subgroup feature
For all four studies and all in them reported endpoint e the risk of bias was considered high. There was no statistically significant effect in the important outcome " all-cause mortality" in the meta-analysis .
In the two studies on the strategy with active participation of the affected persons the subgroup characteristic "depressive symptomatology" could be examined. Looking only at these studies, patients without depressive symptoms have a statistically significant survival benefit. For this group, the institute sees an indication of a benefit in the outcome " all-cause mortality". In contrast, those with depression symptoms did not show such an advantage.
Cardiovascular deaths - about two-thirds of all deaths in the studies - were less common under telemonitoring than in control groups, regardless of the monitoring strategy: an indication of benefit. Looking at other endpoints and subgroup characteristics revealed no further evidence of benefit or harm.