Tears can predict peripheral neuropathy in type 1 diabetes patients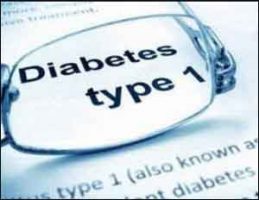 Australia: Getting an insight into someone's tears could provide information about diabetes-related complications, a recent study published in The Ocular Surface journal has found.
According to the study, substance P (SP) and calcitonin gene-related peptide (CGRP) in tears could help detect diabetic peripheral neuropathy (DPN) in type 1 diabetes (T1D) patients in a non-invasive manner. People with type 1 diabetic peripheral neuropathy were found to have reduced levels of a protein known as 'substance P' in their tear film. DPN can result in recurring ulcers of the feet and in severe cases require amputation.
According to Mayo Clinic, diabetic neuropathy is a type of nerve damage that can occur if you have diabetes. High blood sugar (glucose) can injure nerves throughout your body. Diabetic neuropathy most often damages nerves in your legs and feet. Although the condition cannot be reversed, early detection can help diabetic people in better management.
Shyam Sunder Tummanapalli, University of New South Wales, Australia, and colleagues conducted the study to explore the changes that occur in the concentrations of substance P and calcitonin gene-related peptide in tears as a result of corneal denervation and its association with DPN.
The trial involved nearly 100 people with type 1 or type 2 diabetes who had their tear films analysed. The research team focussed on two different types of proteins called neuropeptides.
Key findings include:


In T1D, the median [IQR] concentration of SP in tears was significantly reduced in those with DPN, (130 [61–692]pg/mL) compared to both control subjects (763 [405–1555]pg/mL) and in those without DPN (914 [339–1832]pg/mL); the concentration of CGRP was not changed.


In T2D, there was no difference in neuropeptides between participants with diabetes and controls, regardless of neuropathic status.


In T1D and T2D, corneal nerve parameters were significantly different between those with DPN or without DPN and controls.


A significant correlation was noted between the concentration of tear film SP and TNS in T1D (r = −0.49) and corneal nerve fibre density (r = 0.45).


The concentration of tear film CGRP was correlated significantly with the reduction of corneal nerve fibre density (r = 0.41) in T1D.


"The findings showed there were lower levels of 'substance P' in those with type 1 diabetic peripheral neuropathy. Although there was no evidence to support any changes in those with type 2 diabetes," concluded the authors
More Information: "Tear film substance P: A potential biomarker for diabetic peripheral neuropathy" published in The Ocular Surface journal.
DOI: https://doi.org/10.1016/j.jtos.2019.08.010
Journal Information: The Ocular Surface
Source : With inputs from The Ocular Surface