Tanezumab Novel drug for improving pain in Osteoarthritis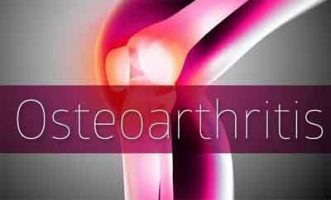 A 16-week Phase 3 study (A4091056) in patients with osteoarthritis (OA) pain evaluating the subcutaneous administration of tanezumab, an investigational humanized monoclonal antibody, showed positive results, announced Pfizer Inc. and Eli Lilly. The study showed that patients who received two doses of tanezumab separated by eight weeks experienced a statistically significant improvement in pain, physical function and the patients' overall assessment of their OA, compared to those receiving placebo.
The trial which involved 698 patients was a double-blind, placebo-controlled, multicenter, parallel-group study. The participants were randomized to 3 treatment groups in a 1:1:1 ratio; 2 doses of tanezumab 2.5mg; 1 dose of tanezumab 2.5mg followed by tanezumab 5mg, or 2 doses of placebo; each injection was administered once every 8 weeks. The trial included a 24-week safety follow-up period.
The co-primary efficacy endpoints were changed from baseline at 16 weeks in the Western Ontario and McMaster Universities Osteoarthritis Index (WOMAC) Pain subscale, the WOMAC Physical Function subscale, and the Patient's Global Assessment of OA.
This novel therapy is also being evaluated for chronic low back pain and cancer pain. "We look forward to continuing to advance tanezumab in our ongoing global Phase 3 development program, which includes 6 studies in approximately 7,000 patients with osteoarthritis, chronic low back pain and cancer pain," said Christi Shaw, senior vice president, Eli Lilly and Company and president, Lilly Bio-Medicines.
Tanezumab is a potential first-in-class, non-opioid treatment being evaluated for OA pain, CLBP and cancer pain (due to bone metastases). It is an investigational humanized monoclonal antibody It works by selectively targeting, binding to and inhibiting NGF. The level of NGF increases in the body as a result of injury, inflammation or in chronic pain. Once NGF is inhibited by tanezumab, keep pain signals produced by muscles, skin, and organs are unable to reach the spinal cord and brain.
"There is a substantial need for innovative new treatment options for osteoarthritis, as many patients are unable to find relief with currently available medicines and continue to suffer," said Ken Verburg, tanezumab development team leader, Pfizer Global Product Development. "We are encouraged by these results, which speak to the potential of tanezumab as a non-opioid treatment option for pain reduction and improvement in physical function in people living with osteoarthritis pain."
Pfizer and Lilly entered into a collaborative co-development and co-commercialization agreement for the advancement of tanezumab in 2013. The Phase 3 global clinical development program for tanezumab which includes six studies in approximately 7,000 patients is currently ongoing.
Source : press release