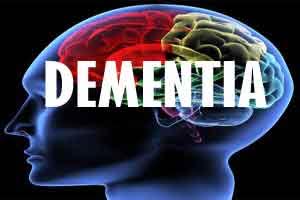 The researchers in a new study have found that tamsulosin may increase the risk of dementia, especially in elderly. Their results have been published in Journal Urology.
Clinicians use tamsulosin, an α1-adrenoceptor antagonist, to manage symptomatic benign prostatic hyperplasia (BPH).It is also used for Bladder Outlet Obstruction and Ureteral Stones. The usual side effects of the medicine includeHeadache, Orthostatic hypotension, Rhinitis , Abnormal ejaculation, Dizziness and Arthralgia.
  Because α1-adrenoceptors are also present in the brain, the potential exists for adverse effects on cognitive functions. Therefore Yinghui Duan at the University of Connecticut Health Center and associates evaluated potential adverse cognitive effects associated with the use of tamsulosin in an elderly population of men with BPH.
Medicare data were used to match more than 250,000 men ≥65 years of age taking tamsulosin with those taking no BPH medication and those taking alternative BPH medication tamsulosin cohort had a higher incident risk of dementia compared with both the no medication group and the alternative medication group. The risk of dementia was significantly higher in the tamsulosin cohort when compared with the no‐BPH‐medication cohort and each of the alternative‐BPH‐medication cohorts: doxazosin, terazosin, alfuzosin, dutasteride, and finasteride. The significance of these findings persisted in sensitivity analyses.
The median follow-up period for all cohorts was 19.8 months.
The authors concluded that Tamsulosin may increase the risk of dementia in older men with BPH.
For further reference log on to :
https://doi.org/10.1002/pds.4361