Taller you are lesser is the diabetes risk and vice versa, finds study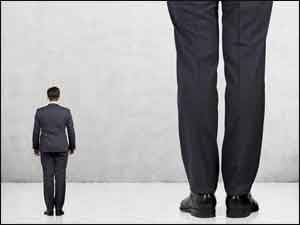 Germany: A new study has found that shorter people are at higher risk of developing type 2 diabetes.
According to the study, published in the journal Diabetologia, height and risk of type 2 diabetes have an inverse association, which was largely related to leg length among men. The inverse associations may be partly driven by lower liver fat content and a more favourable cardiometabolic profile.
Matthias B. Schulze, Institute of Nutritional Sciences, University of Potsdam, Nuthetal, Germany, and colleagues evaluated associations between height, components of height (sitting height and leg length) with i=risk of type 2 diabetes and to explore to what extent associations are explainable by liver fat and cardiometabolic risk markers.
The researchers selected a subcohort of 2500 individuals from the European Prospective Investigation into Cancer and Nutrition (EPIC)-Potsdam study comprising 26,437 participants.
The team evaluated height by taking into account both sitting height and leg length. The heights ranged from under 5'6" (169.7 cm) to above 5'11" (180.3 cm) for men and under 5'2" (157.8 cm) to above 5'6" (168.1 cm) for women.
Also Read: Heavier and taller children are more likely to develop kidney cancer as adults than their average-sized peers
Key findings include:


After adjustment for age, potential lifestyle confounders, education and waist circumference, greater height was related to lower diabetes risk (HR per 10 cm, men 0.59 and women 0.67 respectively).


Leg length was related to lower risk among men and women, but only among men if adjusted for total height.


Adjustment for liver fat and triacylglycerols, adiponectin and C-reactive protein substantially attenuated associations between height and diabetes risk, particularly among women.


Also Read: Taller you are, greater is cancer risk
"We found an inverse association between height and type 2 diabetes. Part of this inverse association may be driven by the associations of greater height with lower liver fat content and a more favourable profile of cardiometabolic risk factors, specifically, blood lipids, adiponectin and CRP," wrote the authors.