Three drug Combo receives FDA approval for H. pylori infection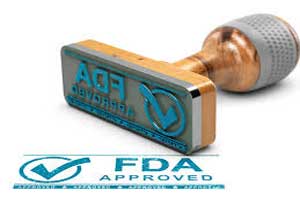 USA: RHB-105 (Talicia) -- a 3 drug combination of omeprazole, amoxicillin, and rifabutin -- has received the US Food and Drug Administration for the treatment of Helicobacter pylori in adults. The approval was granted to RedHill Biopharma Ltd.
H. pylori is identified to be the main cause of gastrointestinal diseases, such as gastric cancer, chronic gastritis, gastric adenocarcinoma, and peptic ulcer disease. The infection is difficult to treat and its successful treatment requires simultaneous administration of several antimicrobial agents. Clarithromycin-resistant H pylori was formally categorized by the World Health Organization (WHO) as a pathogen for which there is a high priority need to develop new treatments.
RHB-105 is a novel, fixed-dose, all-in-one delayed-release capsule that combines proton pump inhibitor omeprazole (10MG), penicillin-class antibacterial amoxicillin (250mg) and rifamycin antibacterial­­ rifabutin (12.5mg).
The approval is based on the results of two phase 3 trials that involved adults with H pylori, who suffered epigastric pain or discomfort.
Key findings of the trial include:


The confirmatory phase 3 study demonstrated 84% eradication of H pylori in participants treated with RHB-105, compared to 58% in the active competitor arm.


Further analysis demonstrated participants with measurable blood levels of the drug at day 13 had response rates of 90.3% in the RHB-105 arm compared to 64.7% in the active comparator arm.


No resistance to rifabutin was detected in the study.


Treatment discontinuation due to an adverse reaction occurred in 1% (4 of 305) of patients who received RHB-105.


Adverse reactions that led to discontinuation of RHB-105 included nausea, vomiting, nasal congestion, and nasopharyngitis.


"Talicia is the only rifabutin-based therapy approved for the treatment of H. pylori infection and is designed to address the high resistance of H. pylori bacteria to current clarithromycin-based standard-of-care therapies. It is estimated that H. pylori resistance to clarithromycin more than doubled between 2009-2013," according to a press release by RedHill Biopharma.
Professor David Y. Graham, MD, MACG, Professor of Medicine, Molecular Virology and Microbiology at Baylor College of Medicine, Houston and Lead Investigator of the Talicia Phase 3 studies, said: "Talicia offers patients a much-needed new treatment option for H. pylori with an excellent safety and efficacy profile that is not compromised by clarithromycin or metronidazole resistance. The clinical studies for Talicia demonstrated high efficacy in the eradication of H. pylori. Studies with Talicia found zero resistance to rifabutin and showed 17% resistance to clarithromycin, a current standard-of-care macrolide antibiotic, consistent with current data showing that clarithromycin-containing therapies fail in approximately 25-40% of cases."
Source : press release