Tafenoquine is new drug for prevention of Malaria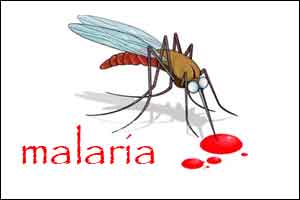 Tafenoquine is the new drug for the prevention of Malaria, that has been approved by the regulator the Food and Drug Administration (FDA). It is the first prophylactic agent to be approved in more than 18 years for prevention of malaria in patients aged ≥18 years.
It is estimated that P vivax malaria causes about 8.5 million clinical infections every year. It has a significant public health and economic impact, primarily in South Asia, Southeast Asia, Latin America, and the horn of Africa.
Being marketed by 60 Degrees Pharmaceuticals, Tafenoquine is an 8-aminoquinoline that is chemically derived from the aminoquinoline Primaquine. It inhibits hematin polymerization and induces apoptotic like the death of the parasite. It is active against all stages of Plasmodium species and also causes red blood cell shrinkage in vitro.
The prescribed regimen of the drug is-


A loading dose is taken daily for 3 days prior to travel to an endemic area,


A weekly dose while in the malarious area, and


A one-time terminal prophylaxis dose in the week following exit from the malarious area.


The approval of Tafenoquine was accorded on the basis of over 21 trials involving over 3100 patients. The prophylaxis with Tafenoquine demonstrated 73.3% protective efficacy vs placebo in Trial 1 whereas, in Trial 2, protective efficacy with Tafenoquine was 71.3% vs placebo. The most common adverse effects associated with Tafenoquine were a headache, GI upset,myalgia,dizziness, back pain, diarrhoea, nausea, vomiting, insomnia, depression, abnormal dreams, increased ALT, motion sickness and anxiety.
All the patients must be tested for glucose-6-phosphate dehydrogenase (G6PD) deficiency before administering Tafenoquineas as it is contraindicated in those with a G6PD deficiency or an unknown status. Tafenoquine will be available as 100mg tablets for its use orally.