Symptoms of depression before undergoing heart procedure and outcomes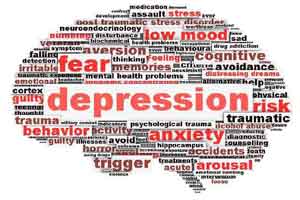 Bottom Line: Symptoms of depression were common among older adults undergoing a procedure to replace a damaged aortic valve of the heart, and having those symptoms was associated with a higher rate of death up to one year later.
Why The Research Is Interesting: Depression is increasingly recognized as a risk factor for adverse outcomes in cardiovascular disease. However, little is known about the effect of depression on older adults undergoing transcatheter aortic valve replacement (TAVR) because no large study has focused on mental health in this patient population.
Who and When: 1,035 adults 70 years or older who underwent TAVR or surgical aortic valve replacement (SAVR) between 2011-2016
What (Study Measures): Symptoms of depression (exposure); death from any cause at one month and up to a year after TAVR or SAVR procedures (outcome)
How (Study Design): This is an observational study. Because researchers are not intervening for purposes of the study they cannot control all the natural differences that could explain the study findings.
Authors: Jonathan Afilalo, M.D., M.Sc., Jewish General Hospital, Montreal, and coauthors
Results: 326 (31.5 percent) patients screened positive for depression, which was associated with an increased rate of death at one month and 12 months after the procedures.
Study Limitations: Testing with a formal psychiatric evaluation was not systematically done so there is a possibility of misclassification of depression status; the use of antidepressants and referral to psychiatric specialists also was not recorded.
Study Conclusions: Screening for depression may be justified for older adults referred for aortic valve replacement.
To read the full article click on the link, doi:10.1001/jamacardio.2017.5064
Source : JAMA