Switching to oral antibiotics halves hospital stay in endocarditis : ESC Update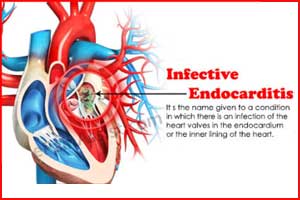 In late-breaking results of the POET trial presented in ESC Congress 2018, it has been found that Oral treatment can halve hospital stay in endocarditis. Patients with infective endocarditis on the left side of the heart are typically treated with intravenous antibiotic agents for up to 6 weeks as per guidelines. Switching to oral antibiotics once an endocarditis patient is stable appears safe and could allow them to head home from the hospital sooner, the randomized Partial Oral Treatment of Endocarditis (POET) trial showed. The study has been published in the New England Journal of Medicine.
Professor Henning Bundgaard at Copenhagen University Hospital, Denmark, Dr Kasper Iversen and colleagues carried out a study to investigate whether a shift from intravenous to oral antibiotics in infective endocarditis would result in efficacy and safety similar to those with continued intravenous treatment once the patient is in stable condition.
Professor Henning Bundgaard said: "It is a huge challenge for patients to stay in the hospital for up to six weeks receiving intravenous treatment, which is associated with an increased risk of complications. Reducing the length of hospital stay has improved outcomes in other diseases and oral antibiotics could be a safe way to achieve this."
Endocarditis is an infection of the inner lining of the heart and one or more heart valves and is usually caused by bacteria entering the blood and travelling to the heart. Intensive care is sometimes needed and the mortality is as high as around 15–30% of patients. Up to half of the patients require surgery to remove infected tissue and repair or replace infected heart valves. After the initial phase and after surgery most patients are clinically stable and the main reason for staying in the hospital is to complete up to six weeks of intravenous antibiotic treatment as recommended by guidelines.
In the POET trial after at least ten days of intravenous antibiotics, 400 clinically stable patients with endocarditis were randomly allocated to continued intravenous antibiotics or to oral antibiotics. Patients in the oral antibiotics group were offered treatment as outpatients. After randomisation, intravenous or oral antibiotics were taken for a median of 18 days. They were followed-up for six months after antibiotic treatment had finished for the combined endpoint of all-cause death, unplanned cardiac surgery, embolic events, and reinfection.
The group getting oral tablets after at least 10 days IV antibiotics had a 9.0% rate of all-cause mortality, unplanned cardiac surgery, embolic events, or relapse of bacteremia with the primary pathogen by 6 months after completion of treatment which was non inferior to the 12.1% in the IV-only antibiotic group.
The primary endpoint occurred in 10.5% of patients without any significant difference between the two groups thereby meaning that the non-inferiority criterion was met and a change to oral treatment was as efficient and safe as the conventional continued intravenous treatment for the whole period.
Professor Bundgaard said: "Shifting to oral antibiotic treatment in stabilised patients with endocarditis was as effective and safe as continued intravenous antibiotic treatment and was given during half the antibiotic treatment period. These novel findings may have a significant impact on future clinical practice for the management of patients who are stable."
Source : New England Journal of Medicine