Switching from Analog to Human Insulin cheap and effective option: JAMA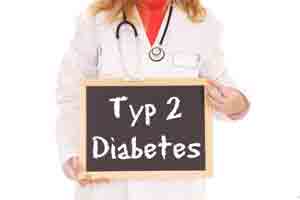 According to a new study appearing in JAMA finds that Switching from Analog to Human Insulin cheap and effective option .Patients with type 2 diabetes (T2D) enrolled in a CareMore Health Medicare Part D plan switched from analog to human insulin without significant loss of glycemic control while saving millions for themselves and for the health plan.
Older insulins that had been taken off the market are reappearing, and human insulin sold at cheaper prices—sometimes called "Walmart insulin" because many patients buy it there—has been a lifeline for many. Switching back to human insulin is considered a safer solution for patients with T2D than those with T1D, who may not respond as well to a change if they are doing well on an analog insulin.
While pharmaceutical manufacturers have been under fire for the ever-rising cost of prescription drugs, insulin has drawn special scrutiny because patients with type 1 diabetes (T1D) cannot live without it. Incidents of diabetic ketoacidosis are increasing as patients are rationing their supplies, and some deaths have been reported. A recent report from the Health Care Cost Institute found that insulin costs for patients with T1D doubled between 2012 and 2016.
A study like the one published in JAMA will add fuel to the argument that the high prices for analog insulins cannot be justified, as least for the larger group of patients with T2D. Of the 30.3 million Americans with diabetes, only 1.25 million have T1D.
"At CareMore, we put patients at the center and our goal is to make the right clinical decisions so that they can afford to take the medicines they need," Sachin H. Jain, MD, MBA, president of CareMore and a co-author on the paper, said in a statement. "As commonly used medicines like insulin become more expensive, we explored using older-generation medicines that may have equivalent clinical benefit but in fact cost much less. The analysis of our program demonstrates that this can be done safely and at scale."
Jain, who is a member of the editorial board of The American Journal of Managed Care®, added, "Novel medicines are only valuable to the extent that patients can afford to take them."
While the JAMA study did not address adherence, the issue of rationing or skipping insulin doses due to rising prices is a much discussed problem among patients and physicians. In 2016, a report by IMS Health (now IQVIA) estimated that suboptimal adherence by seniors with T2D cost the US health system $4 billion a year due to health complications they later developed.
The study in JAMA was a retrospective analysis based on claims data from CareMore Health, using records from 14,635 seniors who filled 221,866 insulin prescriptions between 2014 and 2016 through CareMore's Medicare Advantage plans in 4 states. The average age of patients with T2D was 73 and the average glycated hemoglobin (A1C) was 8.46%. As insulin prices rose, CareMore began switching patients from analog to human insulin and worked with researchers at Harvard and Brigham and Women's Hospital to study the effects of the transition, according to a statement from the health plan.
Results showed the following:


There was a small increase in average A1C, 0.14% (95% CI, 0.05%-0.23%; P = .003). According to the authors, this level is in line with variations in major clinical trials and may reflect changes in clinical practice in 2015 and 2016 that called for less tight glycemic control among older adults with T2D.


After the intervention, there were no significant changes in the level of A1C (0.08%; 95% CI, –0.01% to 0.17%) or slope (<0.001%; 95% CI, –0.008% to 0.010%) of mean A1C compared with the intervention period (P = .09 and P = .81, respectively).


There was also no significant increase in serious hypoglycemic events or serious hyperglycemia.


Monthly spending for analog insulins fell from $3,214,437 in December 2014 to $515,875 in December 2016. Monthly spending on human insulin increased from $160,233 in 2014 to $916,826 in December 2016.


In 2014, 20.6% of the CareMore members reached the Part D coverage gap, or "donut hole," where Medicare beneficiaries had to pay substantially higher cost sharing for prescription drugs. In 2016, only 11.1% reached that gap. (Under a budget agreement reached in Congress last year, the donut hole will cease in 2019.)


The authors acknowledge that the study cannot detect minor levels of hypoglycemia or nocturnal hypoglycemia, and the study did not measure other patient-reported outcomes.


CareMore is not the only health plan that has studied using human insulin. The authors note that Kaiser Permanente of Northern California concluded that starting patients with A1C above 9% on analog insulin did not reduce hospital admissions or trips to the emergency department compared with starting them on older insulins. But CareMore's study took the next step by switching patients who were on analog insulin to human insulin.
The authors note that in 2016, the 1.9 million Medicare beneficiaries who used the long-acting insulin analog glargine cost taxpayers $4.6 billion. "If even a small proportion of Medicare beneficiaries with type 2 beneficiaries who were prescribed analog insulin (eg, 70/30 or NPH), the resulting savings to the healthcare system would be substantial," the authors conclude.
[poll id=118842]