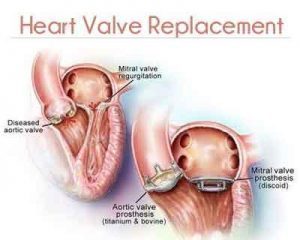 New Delhi: A Sutureless Valve Replacement surgery was recently performed on a 78 year old patient by Global Hospitals, Mumbai.
Sutureless aortic valve replacement is innovatively designed procedure for aortic stenosis (one of the most common and most serious valve disease problems), which is highly versatile and suitable for a wide range of surgical approaches, including traditional and minimally invasive surgeries.
The 78-year-old, named Unmay Fatima, was refused by many hospitals for surgery before coming to Global Hospitals, as her heart pumping was only 20 percent and she had much other co-morbidity, like stiff neck and rheumatoid arthritis.
Speaking on the procedure, Dr Hamdulay, director and HOD- CVTS, said, "Sutureless Valve Replacement surgery is an innovative and revolutionary medical procedure which is a boon to the patient who has to undergo valve replacement surgery especially to the older patients. In the traditional valve replacement surgery, the heart has to be stopped for at least an hour while in sutureless procedure it's not required. The new valve which is used in the traditional valve replacement has 20-21 sutures/stiches in it but in Sutureless Valve Replacement surgery, one does not need any stitches to attach the foreign valve to the heart. Patients' recovery is quite faster than sutured valve replacement. The whole surgical time can be reduced to one tenth of the sutured valve replacement surgery."
On that note, Dr Hamdulay, who pioneered the technique, recently completed four successful Sutureless Aortic Valve Replacement surgeries at Global Hospitals. (ANI)