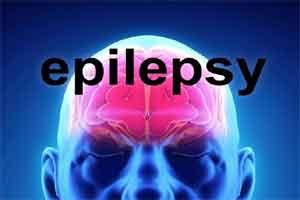 Children who undergo brain surgery for drug-resistant epilepsy are more likely to achieve freedom from seizures than those who remain on medical therapy alone, according to a study in the New England Journal of Medicine.
Brain surgery for children whose epilepsy is resistant to drug therapy can produce a 10-fold increase in the odds of being seizure-free after one year and can do it without affecting IQ, according to a new Indian study of 116 patients in The New England Journal of Medicine.
Seventy-seven percent of the children were free of seizures at one year after the surgery, compared with seven percent in a control group of youngsters who received medical therapy alone while waiting for surgery. Behavior and quality of life also improved.
Nearly 120 patients aged 18 years and younger in whom two antiepileptic drug regimens had failed were randomized to undergo either brain surgery plus medical therapy or medical therapy alone. Those in the latter group remained on a surgery waiting list.
At 12 months, 77% of the surgery group was seizure-free, compared with just 7% of the medical-therapy group. Quality-of-life and behavior measures also favored the surgery group. Serious adverse events, including hemiparesis, occurred in one-third of the surgery group; these symptoms often improved with time.
But surgery also produced serious adverse effects in one-third of the children, most frequently a weakness on one side of the body, known as hemiparesis. The researchers said that was to be expected and, without surgery, patients probably would have experienced similar problems as a result of their continuing seizures.
"What the study clearly shows is surgery for children produces seizure freedom compared to children not operated on for similar conditions," senior author Dr. Manjari Tripathi, a professor of neurology and epilepsy at the All India Institute of Medical Sciences in New Delhi, told Reuters Health in a telephone interview.
Not only "does it reassure us that several surgical procedures are effective," she said, it demonstrates that surgery "should be done as early as possible" once it becomes clear that a child is not responding to two anti-seizure medications.
About 50 million people worldwide suffer from epilepsy and drugs can't control the seizures in approximately 30 percent of the cases.
Although 77 percent were judged by the Tripathi team to be seizure-free at the end of the study, some of those children actually had seizures immediately after surgery. Yet the cases were judged to be a success because the seizures decreased in frequency over time. Ultimately, 37 percent never had a seizure in the year after surgery.
When all seizures were taken into account, children who did not have surgery were four times more likely to have a seizure during that year than youngsters in the surgery group, the researchers calculated.
Success rates ranged from 87 percent to 100 percent depending on the type of surgery used to correct the child's particular brain abnormality.
Surgery improved quality of life and social well-being, and it didn't affect IQ, something that can decline with ongoing seizures. But Dr. Schomer said the children were only followed for one year, and "that may be too soon to see a noticeable change" in the intelligence quotient.
Post-surgery weakness was seen in 15 of the 19 patients who had a serious side effect following surgery.
The weakness "is significant," Dr. Tripathi said. "The child may not be able to ambulate by his- or herself. But with physical therapy, all regain the lower and upper limb function within six months. The only thing that does not improve is the wrist and the fingers. They are left with this minor deficit. But even before surgery, some of them have this weakness."
Other side effects depended on the area of the brain that was removed or disconnected from the rest of the brain.
In contrast, 16.5 percent of the children waiting for surgery had a serious injury as a result of their continuing seizures.
The surgery "had a transforming effect on how they get along in life," Dr. Tripathi said. "Many could go back school earlier or go back to being tutored, and get on with their life."
For more details click on the link:
http://www.nejm.org/doi/full/10.1056/NEJMoa1615335