Surgery improves quality of life in patients with deviated nasal septum: Lancet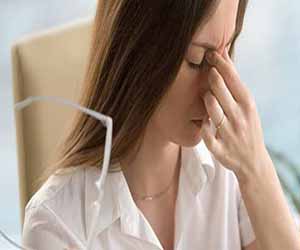 Surgical correction of the deviated nasal septum (DNS) through septoplasty is more effective for nasal obstruction than the non-surgical management, reveal results from a recent study published in the journal The Lancet. This effect sustained up to 24 months of follow-up.
The deviated nasal septum is a deflection of the nasal septum from the midline and it may be caused by birth trauma, trauma to face during life or due to asymmetric growth of cartilages and bones of the nose. It may present with nose block, recurrent nasal discharge, infections of nose and sinuses, bleeding from nose or headaches. In gross DNS, there may be a concomitant deviation of the external nose also.
Septoplasty (surgical correction of the deviated nasal septum) is the most frequently performed ear, nose, and throat operation in adults. But there has been no published work on the effectiveness of the procedure.
Machteld M H T van Egmond, Radboud University Medical Center, Nijmegen, Netherlands, and colleagues aimed to assess the effectiveness of septoplasty for nasal obstruction in adults with a deviated septum in this open, multicentre, pragmatic, randomised controlled trial.
200 adults (aged ≥18 years) with a deviated septum and a nasal obstruction, and an indication to have septoplasty were randomly assigned to receive either septoplasty (with or without concurrent turbinate surgery) or non-surgical management (either watchful waiting or medical treatment, like local corticosteroids) in the ratio 1:1.
The primary outcome was health-related quality of life, measured with the validated Glasgow Health Status Inventory at 12 months.
Key findings of the study include:


At 12 months, the mean score on the Glasgow Health Status Inventory of patients assigned to septoplasty was 72·2 and for those assigned to non-surgical management was 63·9, favouring septoplasty.


Septal abscess occurred in one surgical patient and septal perforation in two surgical patients.


Some 18% of surgery patients had postoperative complications, most commonly haemorrhage or infection.


"This information provides a basis for the development of evidence-based guidelines on the treatment of nasal obstruction in adults with a deviated septum," concluded the authors.
To read the complete study log on to https://doi.org/10.1016/S0140-6736(19)30354-X