Surgeons at Fortis SL Raheja Hospital successfully conduct sex reassignment surgery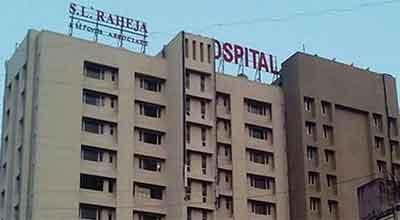 Mumbai : Doctors at Fortis SL Raheja Hospital in Mahim conducted a sex reassignment procedure, giving a young 21 yr old Bangalorean woman a whole new life and identity. Over a period of several months, surgeons from SL Raheja worked to transform the young IT professional into a male.
Dr Parag Telang, Plastic & Reconstructive Surgeon at Fortis' SL Raheja Hospital, led a team of skilled surgeons to successfully transform the young female patient into a male. The process began in January this year, when the young woman underwent a Mastectomy to remove both her breasts. This was followed by another procedure which she underwent in Bangalore, to remove both her Ovaries and Uterus. The next step of the Sex Reassignment involved the construction of the Penis. This was done by the removal of the flap from the forearm called the back flap, which was then used to create the Penis and the Urethra inside. Blood cells taken from the forearm were then planted into the newly assembled penis.
Speaking about the sex reassignment procedure, Dr. Parag Telang said, "The sex reassignment process is a long, elaborate one that is often difficult for patients. We were impressed with the resolve and courage showed by our young patient and it was heartening to see her receive much support and strength from her mother during this process. This is very rare, especially in India. The final step of the transformation will be the insertion of an inflatable pump to enable erection, this will be done after 2-3 months. We are confident that our new young man will love his new identity and body."
Source : Press Release