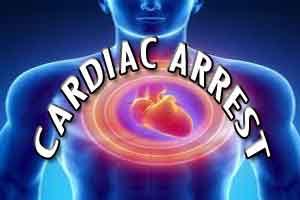 A new study published in the journal  JAMA reports that among patients with out-of-hospital cardiac arrest, randomization to a strategy of advanced airway management with a supraglottic airway device compared with tracheal intubation did not result in a favourable functional outcome at 30 days.
Jonathan Benger and associates conducted a multicentered, cluster randomized clinical trial of paramedics determine whether a supraglottic airway device (SGA) is superior to tracheal intubation (TI) as the initial advanced airway management strategy in adults with nontraumatic out-of-hospital cardiac arrest.
The trial included 4 ambulance services in England responding to emergencies for approximately 21 million people aged 18 years or older who had a nontraumatic out-of-hospital cardiac arrest and were treated by a participating paramedic
Read Also: Bag-mask ventilation fails to improve on endotracheal intubation in cardiac arrest (CAAM)
Paramedics were randomized 1:1 to use TI (764 paramedics) or SGA (759 paramedics) as their initial advanced airway management strategy.
The primary outcome was modified Rankin Scale score at hospital discharge or 30 days after the out-of-hospital cardiac arrest, whichever occurred sooner. Modified Rankin Scale score was divided into 2 ranges: 0-3 (good outcome) or 4-6 (poor outcome; 6 = death). Secondary outcomes included ventilation success, regurgitation, and aspiration.
The key findings of the study included are:
In the SGA group, 311 of 4882 patients (6.4%) had a good outcome (modified Rankin Scale score range, 0-3) vs 300 of 4407 patients (6.8%) in the TI group.
Initial ventilation was successful in 4255 of 4868 patients (87.4%) in the SGA group compared with 3473 of 4397 patients (79.0%) in the TI group.
However, patients randomized to receive TI were less likely to receive advanced airway management (3419 of 4404 patients [77.6%] vs 4161 of 4883 patients [85.2%] in the SGA group).
Two of the secondary outcomes (regurgitation and aspiration) were not significantly different between groups (regurgitation: 1268 of 4865 patients [26.1%] in the SGA group vs 1072 of 4372 patients [24.5%] in the TI group]; aspiration: 729 of 4824 patients [15.1%] vs 647 of 4337 patients [14.9%], respectively; adjusted).
Read Also: Longer duration of intubation linked to severe laryngeal injury in ICU patients

" In this study, a strategy of using a supraglottic airway device for advanced airway management did not provide a superior functional outcome, "write the authors.
For full information log on to https://jamanetwork.com/journals/jama/article-abstract/2698493