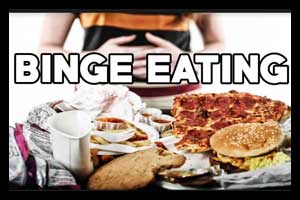 In adult patients(18-55 years of age) with binge eating disorder(BED), the use of dasotraline (Sunovion)  was found safe and effective at reducing the number of binge days per week, according to results of a pivotal phase 3 study, announced Sunovion Pharmaceuticals, Inc.
Dasotraline is a new chemical entity that acts as a dual dopamine and norepinephrine reuptake inhibitor (DNRI). It has an extended half-life (47-77 hours) that supports the potential for stable plasma concentrations yielding a continuous therapeutic effect over the 24-hour dosing interval.
"Binge eating disorder is associated with significant challenges for patients, ranging from marked distress and depression to chronic health issues including heart disease and type 2 diabetes," said Susan L. McElroy, M.D., Professor of Psychiatry and Behavioral Neuroscience at the University of Cincinnati College of Medicine. "These study results suggest that dasotraline may be an important new treatment option for adults with BED, which is encouraging news and provides hope for patients with this difficult disorder."
The researchers conducted a 12-week double-blind, parallel-group, multicenter, fixed-dose study, which included 317 patients with moderate to severe binge eating disorder. The participants were randomized to receive once-daily doses of dasotraline 4mg, dasotraline 6mg, or placebo.
The primary outcome was changed from baseline in number of binge days (defined as days during which at least 1 binge episode occurs) per week at Week 12 was chosen and the secondary endpoints included change from baseline in the Binge Eating Clinical Global Impression-Severity score (BE-CGI-S) at Week 12, change from baseline in the Yale-Brown Obsessive Compulsive Scale Modified for Binge Eating (Y-BOCS-BE) total score at Week 12, and percent of subjects with a 4-week cessation in binge eating prior to Week 12 or the end of study visit.
Read Also:  Binge Drinking too bad for cardiovascular health in young adults says AHA
Key study findings:
Compared with placebo, dasotraline 6mg/day was statistically significantly associated with a decrease in the number of binge days per week, however, dasotraline 4mg/day did not meet the primary endpoint.
Statistically significant improvements in both BE-CGI-S score and Y-BOCS-BE total score were observed in both dasotraline groups.
The rate of study discontinuation due to adverse events in the dasotraline 4 mg/day, 6 mg/day and placebo-treatment groups was 8.6 percent, 14.1 percent, and 1.2 percent, respectively.
The most common (≥10 percent) adverse events in either dasotraline dose group were insomnia, dry mouth, headache, decreased appetite, nausea and anxiety, consistent with previous dasotraline studies.

The BED is characterized by recurrent episodes of binge eating that occur at least once per week for three months and was officially recognized by the American Psychiatric Association in the Diagnostic and Statistical Manual of Mental Disorders(DSM).