Suicide risk triples in patients with restless legs syndrome: JAMA Study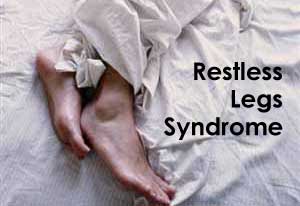 Delhi: People having restless legs syndrome (RLS) are three times more likely to commit suicide or inflict self-harm, according to a recent study published in the JAMA journal.
Restless legs syndrome is a sensorimotor disorder wherein a person has an uncontrollable urge to move their legs, typically during the evening or night time. This is due to an uncomfortable sensation or feeling the person's leg.
RLS is known to be associated with may physical and mental conditions including depression, poor sleep, cardiovascular diseases, diabetes, obesity and attention-deficit/hyperactivity disorder. The condition can lead to a significant reduction in the quality of life.
Suicide is a global health concern and is associated with may risk factors male sex, family history of suicide, childhood adversity, alcohol abuse, psychiatric disorders, and sleep problems. Sleep disturbance and depression are known to be highly prevalent in RLS patients. It is plausible that part of the elevated overall mortality risk associated with RLS may be driven by an increased death risk from suicide.
Sheng Zhuang, The Second Affiliated Hospital of Soochow University, Suzhou, Jiangsu, China, and colleagues investigated the association between RLS and risk of suicide and self-harm.
The researchers matched roughly 25,000 adults aged 20 and older with RLS to 145,000 without the condition using a large U.S. health claims database. Among 169 373 participants in the current analysis, the mean (SD) age was 49.4 (9.1) years; 53 426 (31.5%) participants were men.
Also Read: AAN's Practice Guideline of treatment of restless legs syndrome in adults
Key findings include:


During a mean (SD) follow-up duration of 5.2 (2.2) years, 119 incident suicide and self-harm cases were identified.


Individuals with RLS had a higher risk of suicide or self-harm compared with those without RLS, after adjusting for lifestyle factors (eg, alcohol and obesity), presence of chronic diseases (eg, depression, insomnia, diabetes, chronic kidney disease, peripheral neuropathy, iron-deficiency anaemia, and Parkinson disease), and use of medications.


Excluding those with depression, insomnia, obstructive sleep apnea, and other common chronic conditions, the significant association between RLS and suicide or self-harm persisted.


Also Read: Iron Therapy reduces disease severity in restless legs syndrome
"People with restless legs syndrome had a 2.7- fold higher risk of suicide or self-harm, even if they didn't suffer from conditions such as depression, insomnia, diabetes and other factors being examined," wrote the authors.
"Future investigations are needed to explore the possible mechanisms by which RLS increases suicide risk," they concluded.
To read the complete study follow the link:
doi:10.1001/jamanetworkopen.2019.9966