Success of Tuberculosis therapy linked to vitamin D supplementation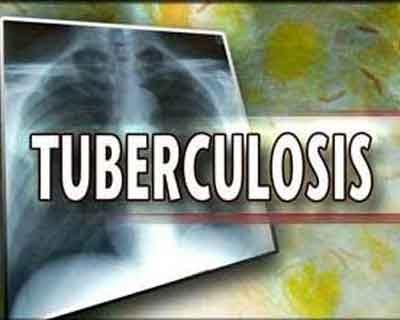 According to a new study,Vitamin D supplementation as adjunctive therapy may be considered a cost-effective strategy in treating patients with pulmonary tuberculosis (PTB). Vitamin D supplementation can safely and effectively increase the proportion of sputum smear and culture conversion, but it may not have enough beneficial effects on time to sputum conversion. The study was published in the journal BMC Pulmonary Medicine.
Hong-Xia Wu and his colleagues conducted a systematic review and meta-analysis to clarify the efficacy and safety of vitamin D supplementation in PTB treatment.
The authors extracted data from Medline, Embase, Cochrane Central Register of Controlled Trials, Web of Science for double-blind, randomized controlled trials of vitamin D supplementation in patients with PTB that reported sputum conversion, clinical response to treatment.
A total of 1787 patients with active PTB receiving vitamin D supplementation along with standard anti-tuberculosis regimen were included in the eight trials with different doses of vitamin D ranging from 1000 IU/day to 600,000 IU/month at different intervals.
The analysis showed that vitamin D supplementation increased the proportion of sputum smear and culture conversions but did not improve the time to sputum smear and culture conversions. Vitamin D improved serum 25(OH)D, plasma calcium concentration, lymphocyte count, and chest radiograph but had no impact on adverse events, mortality and other indicators(TB score, BMI, mean mid-upper arm circumference, weight gain, CRP, ESR, and other blood cells).
Read Also: Only 3-month course safe, effective and patient compliant in latent Tuberculosis
"Our meta-analysis has the largest number of studies and participants currently, and the studies included were of high quality. This study is the first meta-analysis to examine the effects of vitamin D supplementation on the time to sputum smear or culture conversion; the latter was considered a surrogate endpoint for treatment failure and relapse. Besides, 25(OH)D concentration was measured using validated assays in laboratories. The proportion of missing outcome data was small and similar in both groups. Therefore, our findings have a high degree of validity," said the authors.
The study concluded that Vitamin D supplementation can be considered as a combination therapy in patients with PTB.
Tuberculosis (TB) is a major health problem. According to the World Health Organization, there were 10.4 million incident cases and 1.7 million deaths due to TB worldwide in 2016. Although the disease is preventable and curable, the high prevalence of multidrug-resistant and extensively drug-resistant TB with the pandemics of human immunodeficiency virus infection and diabetes generates further problems.
For reference log on to https://doi.org/10.1186/s12890-018-0677-6
Source : With inputs from the journal �BMC Pulmonary Medicine