Study supports shorter antibiotics treatment for bacteremia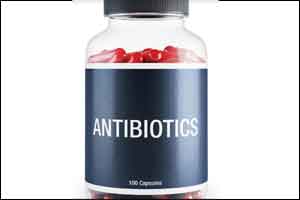 A new study published in the Clinical Infectious Diseases has reported that treatment with a 7-day course of antibiotics is non-inferior to a 14-day course in patients with bloodstream infection (BSI).
The findings may be considered a paradigm shift as the shortening of the duration of the course of antibiotics will reduce unnecessary usage and save patients from the potential side effects of the excess antibiotics.
Gram-negative bacteremia is a major cause of morbidity and mortality in hospitalized patients and there is a lack of substantial evidence regarding the duration of antibiotic therapy.
Read Also: Antibiotic resistance cause of 33,000 deaths annually, finds ECDC
Previous studies have found that shorter antibiotic treatments are as effective as longer treatments for a variety of bacterial infections.
But patients with bloodstream infections, which are typically more severe and deadly than other bacterial infections, are rarely included in these studies. Current treatment guidelines recommend a range of treatment duration from 7 to 14 days for bacteremia, but the lack of data on appropriate antibiotic treatment for bloodstream infections means patients tend to receive prolonged treatment.
The study included 604 patients (306 in the intervention group, 298 in the control group) between January 2013 and August 2017 in three centers in Israel and Italy. The source of the infection was urinary in 411/604 (68%); causative pathogens were mainly Enterobacteriaceae (543/604, 90%).
Inpatients with Gram-negative bacteremia, afebrile and hemodynamically stable for at least 48 hours, were randomized to receive 7 (intervention) or 14 days (control) of covering antibiotic therapy. Patients with the uncontrolled focus of infection were excluded.
The primary outcome at 90 days was a composite of all-cause mortality; relapse, suppurative or distant complications; and re-admission or extended hospitalization (>14 days).
The study found that the primary outcome occurred in 140 of 306 (45.8%) of the patients in the 7-day group versus 144 of 298 (48.3%) in the 14-day group, establishing non-inferiority.
Read Also: Childhood antibiotics and antacids linked to heightened obesity risk -BMJ
Moreover, no significant differences between study groups were demonstrated for any of the individual components of the primary outcome, including 90-day all-cause mortality.
However, thirty-six patients (11.8%) died in the short-duration group, compared with 32 (10.7%) in the long-duration group.
At the same time, however, there was no significant difference in the development of antibiotic resistance or occurrence of adverse events—including Clostridium difficile infection—between the two groups. It is an important observation because some believe that that it will reduce adverse events and the selection pressure for resistant bacteria.
The study concluded that reducing antibiotic treatment for uncomplicated Gram-negative bacteremia to 7 days is an important antibiotic stewardship intervention.
For full information log on to https://doi.org/10.1093/cid/ciy1054
Source : With inputs from Clinical Infectious Diseases