Study finds pillow as risk factor for Glaucoma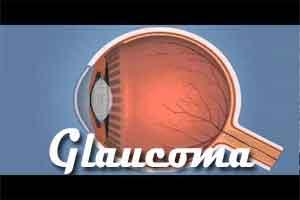 A very interesting report published in the journal Acta Opthalmologica reveals that sleeping with the face in a pillow may increase the risk of glaucoma. According to findings, sleeping with the face in a pillow may increase the risk of glaucoma since 5 to 8 hours of sleeping on the face may be a significant amount of time with an elevated IOP, which could up the nerve damage over time. The study has appeared in Journal Eye Care.
The experimental study showed a large increase in the estimated IOPs with the head turned into the pillow, in the lower‐positioned eye. The data suggest that potentially harmful high IOP levels may, therefore, be reached while sleeping with a pillow, leading to progressive glaucomatous damage.
Read Also: Initial multitherapy better than monotherapy in Glaucoma
Ida Meurs and associates conducted a study to find whether a clinically significant increase in intraocular pressure (IOP) occurs during simulated sleep conditions with the subject's head turned comfortably into a pillow (the simulated sleep position) and the effect of protective glasses on any such IOP rise.
The researchers attached a specially developed electronic epipalpebral pressure (EPP) sensor to an eyelid of the right eye of all participants: 11 patients with primary open-angle glaucoma and 11 healthy volunteers.
During calibration, the mechanical pressure was applied to the EPP sensor taped to the lower eyelid and the IOP was measured simultaneously at the slit lamp by Goldmann applanation tonometry. The EPP was increased in a stepwise fashion to assess the relationship between EPP and IOP for each individual eye. Thereafter, EPP (with the sensor now taped to the upper eyelid) measurements were performed in the simulated sleep position, both with and without protective glasses. The EPP was determined in each individual eye, and the estimated IOP was then inferred from the established EPP/IOP relationship.
Read Also: FDA approves latanoprost emulsion for Glaucoma
The investigators found that in the simulated sleep position, the mean IOP increased by an estimated 19.6 mmHg in the patient group and 28.0 mmHg in the control group. When the subjects wore protective glasses, the mean estimated IOP decreased again by 16.3 mmHg in the patient group and 25.1 mmHg in the control group.
"Our data showed that the increase in pressure was reduced significantly by wearing protective glasses. Therefore, protective shielding of the eyes seems a useful intervention to prevent spikes in the IOP during sleep caused by the external pressure of the pillow. These glasses should rest on the margins of the orbital bones to protect the eyeball," write the authors.
For full information log on to https://doi.org/10.1111/aos.13881
Source : With inputs from Acta Opthalmologica