Study finds no role of Probiotics in acute gastroenteritis in children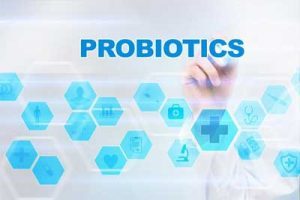 Probiotics not effective in acute gastroenteritis in children finds a new study.
A randomized, controlled trial has demonstrated that probiotics don't exhibit any efficacy in acute gastroenteritis in children. The study has been published in
Pediatric Infectious Disease Journal
.
Probiotics are live microorganisms which provide health benefits when consumed, generally by improving or restoring the gut flora. Probiotics are considered generally safe to consume and are supposed to help in diarrhea.
It seems logical that increasing the presence of "good" bacteria in gut flora should improve outcomes in gastroenteritis.
The researchers in Poland evaluated the efficacy of the probiotic Lactobacillus reuteri for treatment of acute gastroenteritis (AGE) in young children in a randomized, controlled, double-blind trial.
In all ninety-one otherwise healthy patients <5 years old with presumed AGE (defined as change in stool consistency, frequency, or both)- received a daily dose of either Lactobacillus reuteri or placebo for 5 days. The primary outcome was time to resolution of diarrhea (back to normal stool consistency or normal number of daily stools) and normal stool for 48 hours. Secondary outcomes included need for intravenous fluids and duration of hospitalization.
The researchers found that the duration of diarrhea was similar in both groups. All secondary outcomes were also similar in both groups, except for duration of hospitalization, which was 6 hours shorter in the probiotic group (95% confidence interval: 0.1–17.7; P=0.048).
The researchers concluded that among children with acute gastroenteritis who were younger than 5 years of age, Lactobacillus reuteri compared with placebo, as an adjunct to rehydration therapy, did not reduce the duration of diarrhea; however, it reduced the duration of hospitalization.


This study confirms the findings of two much larger studies conducted earlier that demonstrated effect of L. rhamnosus GG (alone and in combination with L. helveticus) in pediatric patients with Acute gastroenteritis (NEJM JW Emerg Med Jan 2019 and N Engl J Med 2018; 379:2002 and 2015).