Study finds no role of antibiotics in uncomplicated sinusitis in adults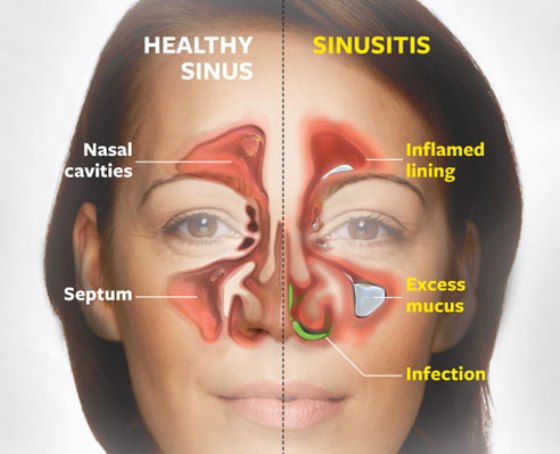 The potential benefit of antibiotics to treat acute rhinosinusitis diagnosed either clinically or confirmed by imaging is marginal and needs to be seen in the context of the risk of adverse effects, reports a systematic review published in Cochrane.
Acute rhinosinusitis is an acute infection of the nasal passages and paranasal sinuses that lasts less than four weeks. Some trials show a trend in favor of antibiotics, but the balance of benefit versus harm is unclear.
Read Also:Addition of budesonide to saline solution beneficial in rhinosinusitis : JAMA
Marieke B Lemiengre and associates conducted a systematic literature review to assess the effects of antibiotics versus placebo or no treatment in adults with acute rhinosinusitis in ambulatory care settings.
The investigators extracted the data from CENTRAL, MEDLINE, and Embase and checked the references from identified trials, systematic reviews, and relevant guidelines.
The selection criteria included randomized controlled trials of antibiotics versus placebo or no treatment in people with rhinosinusitis‐like signs or symptoms or sinusitis confirmed by imaging. The review comprised of 15 trials which including 3057 adult patients with acute rhinosinusitis who were randomly assigned to receive antibiotics or placebo or no treatment, in ambulatory care settings for 8 to 28 days.
Key study findings:


Without antibiotics, 46% of participants with rhinosinusitis, whether or not confirmed by radiography, were cured after 1 week and 64% after 14 days.


Antibiotics can shorten time to cure, but only 5 to 11 more people per 100 will be cured faster if they receive antibiotics instead of placebo or no treatment.


Cure rates with antibiotics were higher when a fluid level or total opacification in any sinus was found on computed tomography.


Purulent secretion resolved faster with antibiotics.


However, 13 more people experienced side effects with antibiotics compared to placebo or no treatment.


Five fewer people per 100 will experience clinical failure if they receive antibiotics instead of placebo or no treatment.


A disease-related complication (brain abscess) occurred in one participant (of 3057) one week after receiving open antibiotic therapy.


Read Also: Nasal irrigation may prevent chronic sinus ailments; however, steam inhalation not effective : Study

"Considering antibiotic resistance, and the very low incidence of serious complications, we conclude there is no place for antibiotics for people with uncomplicated acute rhinosinusitis. We could not draw conclusions about children, people with suppressed immune systems, and those with severe sinusitis, because these populations were not included in the available trials,"write the authors.
For reference log on to
https://www.cochranelibrary.com/cdsr/doi/10.1002/14651858.CD006089.pub5/full#CD006089-sec1-0006