Study finds combination antibiotic Avycaz, safe and effective for complicated UTIs in children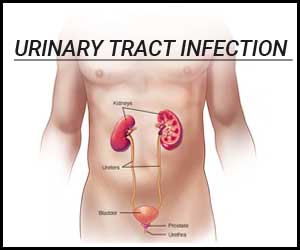 Delhi: The combination antibiotic Avycaz (ceftazidime-avibactam) is safe and well-tolerated in children with complicated urinary tract infections (cUTIs), suggests findings from a phase 2 study published in The Pediatric Infectious Disease Journal.
The safety profile of the drug was found to be consistent with that of adults with cUTI and appeared effective in children with cUTI due to Gram-negative pathogens.
Avycaz (ceftazidime-avibactam, Forest Pharmaceuticals) was approved in 2015 for the treatment of adults with cUTIs, including kidney infections. It is also indicated for complicated intra-abdominal infections (cIAIs) and nosocomial pneumonia. However, the drug is still not been evaluated in children with cUTI.
John S. Bradley, director of the division of infectious diseases at Rady Children's Hospital-San Diego, and colleagues conducted this single-blind, multicenter, active-controlled, phase 2 study to evaluate the safety and efficacy of Avycaz in children.
In the study, children aged 3 months to 18 years with cUTIs were randomized to receive IV ceftazidime-avibactam (n = 67) or cefepime (n = 28) for at least 72 hours. The children then had the option of switching to an oral regimen, which resulted in a treatment duration that ranged between 7 and 14 days.
Key findings include:


The predominant baseline Gram-negative uropathogen was Escherichia coli (92.2%).


Adverse events (AEs) occurred in 53.7% and 53.6% patients in the

ceftazidime-avibactam

and

cefepime

groups, respectively.


Serious AEs occurred in 11.9% (

ceftazidime-avibactam

) and 7.1% (

cefepime

) patients.


One serious AE (

ceftazidime-avibactam

group) was considered drug-related.


In the microbiological intent-to-treat analysis set, favourable clinical response rates >95% were observed for both groups at end-of-IV and remained 88.9% (

ceftazidime-avibactam

) and 82.6% (

cefepime

) at test-of-cure.


Favorable per-patient microbiological response at test-of-cure was 79.6% (

ceftazidime-avibactam

) and 60.9% (

cefepime

).


"The most common bacterial pathogen for complicated UTI is Escherichia coli, and about 50% of community isolates are resistant to ampicillin, which was commonly used as first-line therapy 30 years ago, with ceftriaxone subsequently being the most active antibiotic until the emergence of extended-spectrum beta-lactamases," Bradley explained.
"Now, we are seeing the slow emergence of E. coli and Klebsiella that are resistant to meropenem and that are often also resistant to ciprofloxacin and gentamicin. We need therapy for these emerging strains for both hospitalized children who may develop nosocomial infections and for the inevitable spread of these multidrug-resistant pathogens to the community."