Study finds Avocado consumption increases Good Cholesterol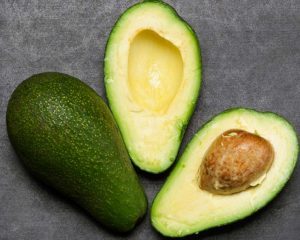 Dr. Hiya A Mahmassani and colleagues conducted a systematic review and meta-analysis systematic review to determine the effect of avocado intake on cardiovascular disease (CVD) risk.The researchers have found that Avocado consumption increases good cholesterol i.e serum HDL-cholesterol concentrations.The results of the study have been published in American Journal of Clinical Nutrition.
It is known that Nutrients in avocados are associated with cardiovascular benefits.In recent years the avocado has become popular among the health conscious and often referred to as a super food. There have been studies which have linked avocados with health benefits ranging from having losing weight, anti-ageing to warding off heart disease and even cancer.
The researchers searched MEDLINE, Cochrane Central, and Commonwealth Agricultural Bureau abstracts from 1946 through September 2017 for publications on avocado intake and CVD risk. They included all designs except for cross-sectional studies that evaluated avocado intake. Random-effects models meta-analysis was used when ≥3 studies reported the same outcome.
The researchers found that out of 18 eligible studies (481 subjects), 7 studies compared avocado intake with no intake, 3 studies compared avocado plus monounsaturated fat intake with a control, and 8 studies reported data for qualitative synthesis. In 7 studies, avocado intake significantly increased HDL C (summary net change: 2.84 mg/dL; 95% CI: 0.18, 5.49 mg/dL), with significant heterogeneity. The results were consistent with sensitivity and subgroup analyses. There was no significant difference between avocado intake and the control for the outcomes of serum total cholesterol (TC), LDL cholesterol, triglycerides (TGs), ratios of TC to HDL C and LDL C to HDL C, and body weight. There was no study that reported incident clinical outcomes of CVD, including myocardial infarction, stroke, and other clinical endpoints.
The investigators concluded that Avocado intake resulted in no difference in serum total cholesterol TC, LDL-cholesterol, and Triglyceride concentrations, but it did increase serum HDL-cholesterol concentrations, with significant heterogeneity. They advocated that association between avocado intake and CVD risk Cholesterol should be confirmed by well-conducted prospective observational studies or long-term trials.
For further reference log on to: https://doi.org/10.1093/ajcn/nqx078