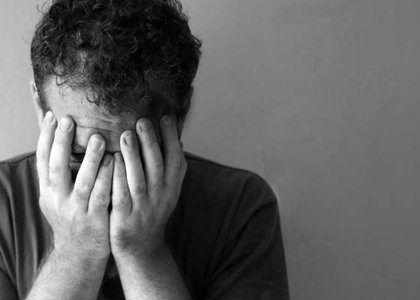 Higher levels of cortisol — a hormone linked to stress —  is associated with impaired memory and lower brain volumes in middle-aged people, finds a new study published in the journal Neurology. 
Sudha Seshadri, professor of neurology at UT Health San Antonio, and colleagues conducted the study to assess the association of early morning serum cortisol with cognitive performance and brain structural integrity in community-dwelling young and middle-aged adults without dementia.
"In our quest to understand cognitive aging, one of the factors attracting significant interest and concern is the increasing stress of modern life," said Seshadri. "One of the things we know in animals is that stress can lead to cognitive decline. In this study, higher morning cortisol levels in a large sample of people were associated with worse brain structure and cognition."
Also Read: Stress may lead to infertility in women,finds study
The cognitive data are from 2,231 participants in the Framingham Heart Study; 2,018 participants also underwent magnetic resonance imaging (MRI) to measure brain volume.
Blood serum cortisol, which varies in level throughout the day, was measured in the early morning (between 7:30 and 9 a.m.) in each fasting participant. The study featured a relatively young sample of male and female participants (mean age 48.5).
Also Read: Forest bathing protects from CVD,Diabetes,High BP and Stress
Key Findings:
Higher cortisol (highest tertile vs middle tertile) was associated with worse memory and visual perception, as well as lower total cerebral brain and occipital and frontal lobar gray matter volumes.
Higher cortisol was associated with multiple areas of microstructural changes (decreased regional FA), especially in the splenium of corpus callosum and the posterior corona radiata.
The association of cortisol with total cerebral brain volume varied by sex (p for interaction = 0.048); higher cortisol was inversely associated with cerebral brain volume in women (p = 0.001) but not in men (p = 0.717).
There was no effect modification by the APOE4 genotype of the relations of cortisol and cognition or imaging traits.
"Cortisol affects many different functions, so it is important to fully investigate how high levels of the hormone may affect the brain," said study lead author Justin B. Echouffo-Tcheugui, M.D., Ph.D., of Harvard Medical School. "While other studies have examined cortisol and memory, we believe our large, community-based study is the first to explore, in middle-aged people, fasting blood cortisol levels and brain volume, as well as memory and thinking skills."
Memory loss and brain shrinkage were found in the study's middle-age participants before the onset of any symptoms, Dr. Echouffo-Tcheugui noted. He said it is important for physicians to counsel people with higher cortisol levels on ways to reduce stress, such as getting enough sleep and engaging in moderate exercise.
"The faster pace of life today probably means more stress, and when we are stressed, cortisol levels increase because that is our fight-or-flight response," Dr. Seshadri said. "When we are afraid, when we are threatened in any way, our cortisol levels go up. This study adds to the prevailing wisdom that it's never too early to be mindful of reducing stress."
Findings were adjusted for factors including age, sex, smoking, and body mass index. The team asked whether having APOE4, a genetic risk factor for cardiovascular disease and Alzheimer's disease might be associated with higher cortisol level. This did not prove to be the case.
"Higher serum cortisol was associated with lower brain volumes and impaired memory in asymptomatic younger to middle-aged adults, with the association being evident particularly in women," concluded the authors.
For further reference log on to https://doi.org/10.1212/WNL.0000000000006549