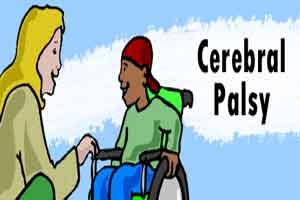 Mumbai : In a new medical achievement, Mesenchymal Stem cells (MSCs) treatment has shown improvements in a one and a half year old baby who was suffering from cerebral palsy.
Born with less weight and several health complications, Inaya started getting epilepsy attacks when she was six months old.
As the condition deteriorated she was unable to lift or move her legs and elbows.
According to her parents Inaya was put on medication after consulting pediatricians and neurologists. However, none of the treatments yielded results.
The parents were informed about the stem cell therapy, a treatment procedure which had proved a milestone in several types of health conditions, which did not show improvement through medicines.
Accordingly Inaya underwent MSCs treatment at the city based StemRx Hospital.
According to doctors, the usage of MSCs led to massive improvement in the patient, including her eye movements and proper response to voice commands. She also began moving her legs mildly.
"It was a very challenging decision as baby's age is very less. Investigation was done to understand her condition for stem cell treatment. It was only after the treatment that the baby cried properly. Until now whenever she cried there was no sound," said Pardeep Mahajan, Medical Director at StemRx Hospital.
Explaining the treatment procedure Mahajan said, "MSCs can migrate to the brain and improve functioning following injury. The mechanism underlying the functioning of stem cell transplantation in nerve repair may involve cell replacement function and neurotrophic effect."
"Furthermore, MSCs induce angiogenesis (blood supply) due to the release of growth factors, thus improving blood circulation in the injured regions or creating a micro environment that is favourable for the regeneration,"added Mahajan.
He also said the treatment has strong self-renewal, proliferation and differentiation potentials. These progenitor cells have the ability to differentiate into cells of different lineages such as tissues of the skeletal and muscle systems.
According to Mahajan, further improvement in the patient's condition is expected after the remaining sessions of the therapy.
"The biggest advantage in this case is that Inaya is still in her growth phase and thus, her response to treatment is faster and more effective than that observed in older individuals," said Mahajan.