Statins in familial hypercholesterolemia: Early initiation leads to better CV outcomes finds NEJM study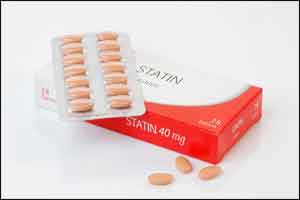 Familial hypercholesterolemia is characterized by severely elevated low-density lipoprotein (LDL) cholesterol levels and premature cardiovascular disease.
Early initiation of Statins linked to better CV outcomes in familial hypercholesterolemia, finds a new study. Patients with Familial hypercholesterolemia who initiated statin therapy during childhood had a reduced risk for CVD later and slower progression of carotid intima-media thickness.The study showed Improved low-density lipoprotein levels and reduced cardiovascular event risk even after 20 years of statin treatment in children with FH. The findings of the study have been published in The New England Journal of Medicine.
Statins are the preferred drug therapy for familial hypercholesterolemia and both the European Atherosclerosis Society consensus panel and American College of Cardiology/American Heart Association guidelines for FH advocate initiating statins at 8 to 10 years of age.
Source : The New England Journal of Medicine