Statins do not increase risk of polyneuropathy, study finds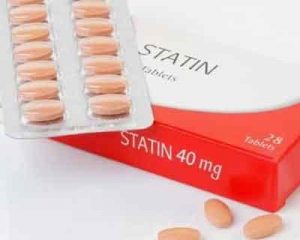 NETHERLANDS: The association between polyneuropathy and statins has been debatable for a long time. Putting an end to this debate, a study has conclusively stated that the use of statins does not increase chronic polyneuropathy risk. Statins are cholesterol-lowering drugs prescribed for the prevention and treatment of cardiovascular disease.
Results from the study, published in the journal Neurology, therefore, suggests that statins should not be routinely withheld or discontinued from polyneuropathy patients, in the absence of known side effects.
With increasing frequencies of cardiovascular diseases and metabolic syndrome, more and more people use cholesterol-lowering treatment. If cholesterol-lowering treatment is associated with an increased risk of polyneuropathy, as described in some case reports, then limiting the use of statins may hamper the management of cardiovascular diseases. Therefore, it becomes pertinent to know if an association between the two (statin use and polyneuropathy) actually exists.
Janna K. Warendorf, University Medical Center Utrecht, the Netherlands, and colleagues set out to investigate whether there is an association between cholesterol-lowering medication use, specifically statins, and chronic polyneuropathy.
For the purpose, the authors carried out a literature study and a prospective case-control study. Literature study assessed the current state of evidence on the association between chronic polyneuropathy and cholesterol-lowering medication use. The case-control study was conducted to compare exposure to cholesterol-lowering medication between patients with cryptogenic axonal polyneuropathy and controls prior to the index date. Outcomes were adjusted for potential confounders such as cardiovascular history and metabolic syndrome.
The study included 333 patients with cryptogenic axonal polyneuropathy and 283 controls.
On analysis, they found that:


The 13 studies identified in the literature search showed conflicting results but most studies had methodologic limitations.


There was insufficient evidence that statin use is a risk factor for polyneuropathy.


Patients with polyneuropathy were less likely to have been exposed to statins than controls.


The odds of polyneuropathy decreased as exposure duration to statins increased.


Cholesterol-lowering medication consisted almost exclusively of statins; therefore conclusions were drawn on the effect of statin use.



"Our findings are in line with 2 large randomized controlled trials assessing the safety and efficacy of statins. Neither study found an increased incidence of polyneuropathy; however, the presence of polyneuropathy was self-reported and not systematically assessed," write the authors.
"We found that exposure to cholesterol-lowering medication, and statins specifically, prior to symptom onset is not a risk factor for cryptogenic axonal polyneuropathy. In fact, exposure to statins conveyed a decrease in the odds of developing polyneuropathy compared to no exposure," concluded the authors.