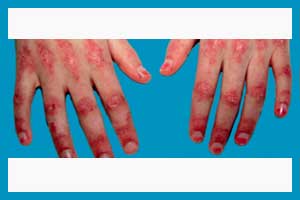 The use of statin medications is associated with the development of idiopathic inflammatory myositis (IIM), according to a case-control study in JAMA Internal Medicine.
Gillian E. Caughey, Discipline of Pharmacology, Adelaide Medical School, University of Adelaide, Adelaide, Australia, and colleagues conducted the study to examine the association between histologically confirmed IIM and current exposure to statin medications. 
Statin medications are widely prescribed for cardiovascular risk reduction. Myalgia and rhabdomyolysis are well-recognized adverse effects of statins, and they resolve with the cessation of statin therapy. Idiopathic inflammatory myositis (IIM) is a heterogeneous group of autoimmune myopathies that may also be associated with statin use. Recently, statin-associated autoimmune myopathy has been recognized as a distinct entity with the presence of specific autoantibodies against hydroxymethylglutaryl–coenzyme A reductase, which results in a necrotizing myositis that does not resolve with cessation of statin therapy and requires treatment with immunosuppressive agents.
Also Read: High dose Statins more effectively reduce cardiovascular events
For the study, about 220 Australian adults aged 40 and older with confirmed IIM were matched to 660 population-based controls. At the time of IIM diagnosis, 31% of cases were taking statins, compared with 22% of those without IIM.
Key Findings:
There was an almost 2-fold increased likelihood of statin exposure in patients with IIM compared with controls.
Similar results were observed when patients with necrotizing myositis were excluded from the analysis.
A JAMA Internal Medicine editor notes "Statin-associated myopathy, as well as muscular aches and pains, will continue to be a concern to patients and a diagnosis elusive to physicians. This debilitating adverse effect underscores the importance of prescribing statins only to patients who will clearly have a net benefit."
"In this large population-based study, statin exposure was significantly associated with histologically confirmed IIM. Given the increased use of statins worldwide and the severity of IIM, increased awareness and recognition of this potentially rare adverse effect of statin exposure is needed," concluded the authors.

For further information log on to 10.1001/jamainternmed.2018.2859