Statin therapy in patients with borderline ASCVD risk provides lifetime health benefits: JAMA Study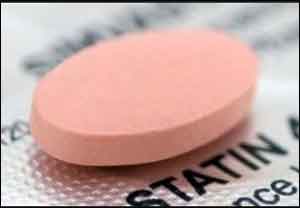 Delhi: Lifetime statin treatment in patients with borderline atherosclerotic cardiovascular disease (ASCVD) risk and low-density lipoprotein cholesterol (LDL-C) levels of 160 to 189 mg/dL provides lifetime health benefits and is cost-saving, according to a recent study published in the JAMA Cardiology journal.
The results suggest that regardless of low-density lipoprotein cholesterol level, treating patients at borderline ASCVD risk can be highly cost-effective.
The current cholesterol guidelines by the American College of Cardiology/American Heart Association prioritize primary prevention statin therapy based on 10-year absolute risk (AR10) of ASCVD. However, patients having the same AR10 with higher levels of low-density lipoprotein cholesterol experience absolute risk reduction from statin therapy.
Ciaran N. Kohli-Lynch, Columbia University Medical Center, New York, New York, and colleagues estimated the cost-effectiveness of expanding preventive statin treatment eligibility from standard care to patients at borderline risk (AR10, 5.0%-7.4%) for ASCVD and with high levels of LDL-C and to estimate cost-effectiveness of statin treatment across ranges of age, sex, AR10, and LDL-C levels.
The study involved 100 stimulated cohorts, each consisting of 1 million ASCVD-free survey respondents (50% men and 50% women; aged 40 years at baseline). These cohorts were created through probabilistic sampling from the 1999-2014 National Health and Nutrition Examination Surveys.
The researchers generated various estimates including lifetime individual-level survival, costs of different statin treatment strategies and health-related quality of life, using a computer simulation model. Annual ASCVD risk was estimated with time-varying risk factor exposures such as BMI, systolic BP, LDL, HDL, smoking and diabetes.
Also Read:
Adding Ezetimibe to statins reduces the risk of heart attacks and strokes
Key findings include:


Adding preventive statins to individuals with borderline AR10 and LDL-C levels of 160 to 189 mg/dL would be cost-saving; further treating borderline AR10 and LDL-C levels of 130 to 159 mg/dL would also be cost-saving; and treating all individuals with AR10 of at least 5.0% would be highly cost-effective ($33 558/QALY) and would prevent the most ASCVD events.


Within the age, AR10, and sex categories, individuals with higher baseline LDL-C levels gained more QALYs from statin therapy.


Cost-effectiveness increased with LDL-C level and AR10.


Also Read: Discontinuation of statins after 75 tied to increased CVD and hospitalization risk
"The results suggest that statin therapy for patients at borderline risk of ASCVD and with a low-density lipoprotein cholesterol level of 160 mg/dL or more could yield lifetime health benefits similar to those achieved by treating higher-risk patients with lower low-density lipoprotein cholesterol levels and could save health care costs," concluded the authors.
To read the complete study log on to
doi:10.1001/jamacardio.2019.2851