State of Art LM PCI - USe of Imaging and FFR to improve outcome- Dr Imad Sheiban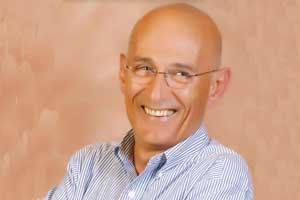 Most coronary intervention surely on visual assessment of the coronary lesion using angiography with all known inherent limitations. The entity and severity of vessel obstruction on angiography might be difficult particularly in intermediate lesions. Thus, the use of Pressure Wire for functional evaluation of lesion severity by FFR / iFRisessential in order to avoid necessary treatment.
Intravascular ultrasound (IVUS) and Optical coherence tomography( OCT) allow for the evaluation of the coronary pathology to obtain information about both the extent and nature of atherosclerotic plaques well as plaque distribution particularly important in bifurcation lesions and Left the Main disease. Consequently, planning the intervention strategy is based on objective data.
Following the advent of gray-scale IVUS and more recently OCT, several models had been developed to study coronary plaque composition, thus determining the predominant component of the plaque, fibrous tissue, lipid-necrotic core, or calcium, and the intervention strategy. After the intervention, IVUS and OCT ( particularly 3-D online reconstruction ) play an important role in optimizing the result safter stent deployment regarding stent expansion and opposition to reduce the incidence of both stent thrombosis and in-stent restenosis.
Thus FFR/ iFR , IVUS and OCT should be available in Cath Lab for the evaluation of coronary lesion severity and plaque structure for strategy selection. After stent deployment , the evaluation of several parameters can help in optimization of the final result improving safety and efficay on long-term follow-up.
The author, DR IMAD SHEIBAN is an M.D Associate Prof in Cardiology at University of Turin AND Director of Interventional Cardiology Pederzoli Hospital ( Verona ) / Italy. He is presenting on Enhancing Outcomes of LM PCI: How can OCT, IVUS, FFR aid in improving long-term results? at India Live 2018.