State of Art HIV drug to extend life expectancy in Indian patients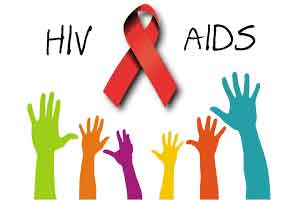 The new regimen Dolutegravir would extend the life expectancy of people living with HIV by nearly 3 years and prevent 13,000 new HIV infections over 5 years, according to a recent study.
Adopting dolutegravir-based treatment developed by HIV specialist company ViiV Healthcare reduce the switching of patients to more costly and less effective second- and third-line HIV therapies.
Dolutegravir (DTG)‐based antiretroviral therapy (ART) is recommended for first‐line HIV treatment in the US and Europe. Efavirenz (EFV)‐based regimens remain the standard of care (SOC) in India.It is currently recommended in North America and Europe as initial therapy for newly infected patients and is available in multiple African countries having fewer side effects and less likely to induce drug resistance than other currently available HIV drugs. A generic version has only recently become available in India
Amy Zheng , the lead author said that this is the first study to show that, in India, changing current therapy to a dolutegravir-based regimen would be safer, save lives and prevent new infections at no increament in cost .
In late 2017, two India-based pharmaceutical companies agreed to provide a generic, dolutegravir-based combination drug to several African countries for $75 per patient per year, a cost even lower than that of current HIV therapy in India.
Still, generic dolutegravir is out of reach in India mainly because of its current costs and it has not yet become the standard therapy in a country where more than 2 million people are infected with HIV.
"With India being the world's leading producer of generic HIV therapy, it only makes sense for the tremendous benefits of these therapies to become available to people with HIV in India," said study senior author Kenneth A. Freedberg.
Study author Nagalingeswaran Kumarasamy, MD, in Chennai, India said that making a dolutegravir-based regimen first-line therapy through the National AIDS Control Organization will provide tremendous benefit to the patients and to India as a whole and will reduce the number of new HIV infections by 23 percent with minimal impact on the country's HIV/AIDS budget.
The study concluded that generic DTG‐based regimen is likely to be cost‐effective and should be recommended for initial therapy of HIV infection in India
The article has been published in Journal of the International AIDS Society.
For more reference log on to:
https://doi.org/10.1002/jia2.25085
Source : With inputs from Journal of the International AIDS Society