................................ Advertisement ................................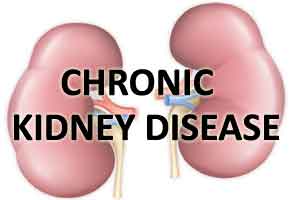 Delhi: Sodium polystyrene sulfonate (SPS) initiation in patients with advanced chronic kidney disease (CKD) increases the risk for severe gastrointestinal (GI) complications, finds a recent study published in the Nephrology Dialysis Transplantation journal.
SPS is commonly prescribed for the treatment of hyperkalemia — a common and potentially life-threatening complication of advanced CKD. Data on the safety of SPS are scarce and ambiguous despite its long-standing clinical use for CKD patients.
Paola Laureati, Karolinska Institutet, Stockholm, Sweden, and colleagues set out to systematically examine SPS use and GI safety in a large Swedish representative cohort of nephrologist-referred persons with CKD. 
................................ Advertisement ................................
The researchers undertook a study of 19,530 nephrology-referred adults with incident CKD Stage 4+ in Sweden from 2006–2016 and with no previous SPS use. During follow up patterns of use and adverse events associated with SPS initiation was studied. Patterns of SPS use were defined by the chronicity of treatment and by prescribed dose.
Of 19,530 patients 3690 patients initiated SPS, including 59% who took SPS chronically (3 mean dispensations of 450 g each per year). The majority (85%) were prescribed lower dosages than specified on the product label.
................................ Advertisement ................................
Also Read: Roxadustat safe and effective for anemia correction in non-dialysis CKD patients
Key findings include:
During follow-up, 202 severe and 1149 minor GI events were recorded.
SPS initiation was associated with a higher incidence of severe adverse events, particularly in those receiving per label doses [1.54 (1.09–2.17)] and mainly attributed to ulcers and perforations.
SPS initiation was also associated with a higher incidence of minor GI events, regardless of dose, and mainly accounted for by de novo dispensation of laxatives.
Also Read: Ferric Citrate effective in Hyperphosphatemia and Anemia in iron deficient CKD patients
................................ Advertisement ................................
A recent study published in the JAMA Internal Medicine similarly found that the use of sodium polystyrene sulfonate is associated with a higher risk of hospitalization for serious adverse GI events.
The JAMA study including more than  27,000 SPS users similarly found that 0.2% experienced intestinal ischemia or thrombosis, ulceration or perforation, or resection or ostomy.
"To conclude, this real-world evidence analysis shows that SPS is frequently used by persons with advanced CKD/ESKD chronically and at lower dosages than specified on the product label. Compared with non-use, we observed an increased relative risk of the combined endpoint of intestinal ischaemia, thrombosis or ulceration/perforation for SPS use. In addition, SPS use was associated with a higher rate of laxative dispensations. These associations were more evident in patients prescribed per label SPS dosages," wrote Dr. Laureati and colleagues. 
To read the complete study follow the link: https://doi.org/10.1093/ndt/gfz150
Author Details
Medha Baranwal joined Medical Dialogues as an Editor in 2018 for Speciality Medical Dialogues. She covers several medical specialties including Cardiac Sciences, Dentistry, Diabetes and Endo, Diagnostics, ENT, Gastroenterology, Neurosciences, and Radiology. She has completed her Bachelors in Biomedical Sciences from DU and then pursued Masters in Biotechnology from Amity University. She has a working experience of 5 years in the field of medical research writing, scientific writing, content writing, and content management. She can be contacted at medha@medicaldialogues.in. Contact no. 011-43720751
To know about our editorial team click here
................................ Advertisement ................................