Spironolactone better than clonidine in resistant hypertension : ReHOT trial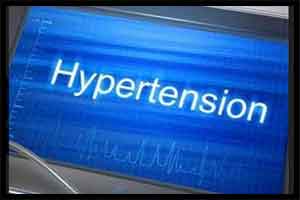 In a study conducted in the past spironolactone had been identified as the best add-on choice after triple-therapy failure for resistant hypertension.Dr.Krieger EM and associates conducted ReHOT trial to compare spironolactone versus clonidine as the fourth drug in patients with resistant hypertension.They found that spironolactone yielded similar results to clonidine for BP control as an add-on to triple therapy for resistant hypertension but performed better for some ambulatory BP measures.The findings of the research have been published in Journal HYPERTENSION.
The researchers conducted a multicenter, randomized trial in which 187 patients with resistant hypertension were randomly allocated to additional 12-week treatment with spironolactone (12.5-50 mg once daily) or clonidine (0.1-0.3 mg twice daily).They found that there was effective BP control (office BP <140/90 mmHg and ambulatory BP <130/80 mmHg) was similar in spironolactone vs clonidine group (relative risk, 1.01; P=1.00).The primary end point was BP control during office (<140/90 mm Hg) and 24-h ambulatory (<130/80 mm Hg) BP monitoring. Secondary end points included BP control from each method and absolute BP reduction. From 1597 patients recruited, 11.7% (187 patients) fulfilled the resistant hypertension criteria
It was also found that Spironolactone was significantly better for 24-hour systolic (P=.030) and diastolic (P=.045) ambulatory BP and daytime diastolic ambulatory BP (P=.039).Only ~21% patients showed controlled BP after administration of the fourth drug.
The researchers concluded that clonidine was not superior to spironolactone in true resistant hypertensive patients, but the overall BP control was low (≈21%). Considering easier posology and greater decrease in secondary end points, spironolactone is preferable for the fourth-drug therapy.
Spironolactone Versus Clonidine as a Fourth-Drug Therapy for Resistant Hypertension. Hypertension. 2018 Feb 20.