SPINRAZA, the only treatment approved for Spinal Muscular Atrophy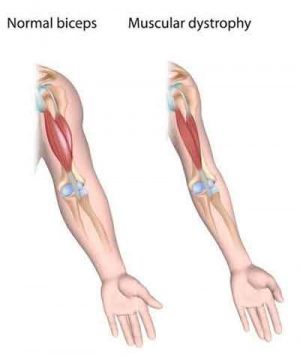 Spinal Muscular Atrophy ,SMA is characterized by loss of motor neurons in the spinal cord and lower brain stem, resulting in severe and progressive muscular atrophy and weakness. Ultimately, individuals with the most severe type of SMA can become paralyzed and have difficulty performing the basic functions of life, like breathing and swallowing.It is a debilitating degenerative condition and the leading genetic cause of death among infants. Children with the most severe form of SMA rarely live to see their second birthday.
Canadian Drug Expert Committee made public its recommendation to the Common Drug Review participating drug plans to reimburse SPINRAZA (nusinersen), the first and only approved treatment shown to be effective in the treatment of Spinal Muscular Atrophy (SMA).
SPINRAZA is being developed globally for the treatment of SMA.
SPINRAZA is an antisense oligonucleotide (ASO), using Ionis' proprietary antisense technology, that is designed to treat SMA caused by mutations or deletions in the SMN1 gene located in chromosome 5q that leads to SMN protein deficiency. SPINRAZA alters the splicing of SMN2 pre-mRNA to increase production of full-length SMN protein.
CDEC's recommendation, although positive for a subset of patients, comes with disappointment in that the clinical criteria and conditions that accompany the recommendation greatly limit the population of patients with SMA that could potentially benefit from SPINRAZA. Furthermore, the recommendation limits the timeframe in which therapy can be initiated post-diagnosis. SPINRAZA was approved by Health Canada in June 2017 for the treatment of patients with 5q SMA, and is the first and only approved the treatment that has shown improvements in survival and motor function. It is estimated that 1 in 10,000 people are affected by SMA.
"Although positive for select group patients, CDEC's recommendation is disappointing in that it does not currently recommend coverage for all existing populations of patients with SMA that could benefit from the treatment and where there is a highly significant unmet need," said Marina Vasiliou, Managing Director of Biogen Canada. "Biogen believes that the benefits of SPINRAZA are clear for patients across the spectrum of the disease and that this recommendation limits the hope many of them have for coping with their SMA and delays their ability to receive treatment."
Biogen's clinical program, the largest in SMA to date, is comprised of multiple studies across a range of patients with SMA, including pre-symptomatic and symptomatic patients who had or were likely to develop Type 1, 2, or 3 SMA. The certainty of the benefits demonstrated in the clinical trials resulted in the early termination of the studies as well as accelerated and expedited regulatory approvals across the globe, including Canada. "The early termination of the studies is a strong recognition of the proven benefits of SPINRAZA and of the sense of urgency to make this treatment available. Governments, regulators, payors and medical communities around the world have recognized the broad benefit of SPINRAZA," explained Vasiliou.