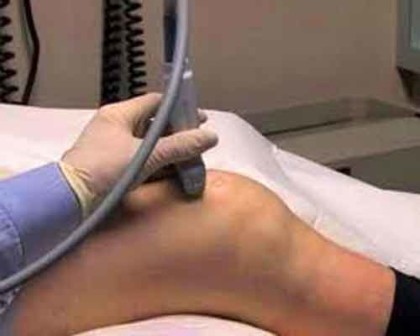 The ultrasonic bone scalpel (UBS) is an ultrasonic device that cuts the bone, but does not harm the surrounding soft tissue and duramater. Such a type of selectivity of bone scalpel, particularly for bone destruction, makes the bone scalpel ideal for spine surgeries where there is the need to remove only bone adjacent to the duramater and neural structures, with the sparing of the duramater. Moreover, dural tear is the most common unintended complication of spinal surgeries nowadays.
Modi Et Al retrospective study of 35 patients operated for spinal decompression – cervical, thoracic, or lumbar – between January 2015 and June 2016 at BJ Medical College, Ahmedabad.
The Aim was to analyze the result of the use of UBS in spinal decompression over the conventional method of decompression, such as using the Kerrison Rongeur, high-speed burr drills, and conventional osteotome.
The researchers found that out of the 35 patients in our study, 21 patients (60%) had cervical, 3 patients (8.6%) had thoracic, and 11 patients (31.4%) had lumbar pathologies. There is significant reduction in duration of surgery and need for blood transfusion. We considered the neck disability index (NDI) and oswestry disability index (ODI) scores to measure the clinical outcomes of using bone scalpel at the end of 1 year. Both the scores were significantly improved. We had one case of dural tear (2.9%) in a patient with lumbar canal stenosis. No neurological worsening in any patients was present.

The researchers concluded that the UBS is a unique surgical device that reduces heat production and decreases the chances of dural tear, which makes it a suitable instrument for different spinal surgeries in recent days.
The study has been published October- December 2016 issue in The Journal of Spinal Surgery,  official journal of Neuro Spinal Surgeons Association (NSSA), India and published by Jaypee Journals
You can read the full article by clicking on the following Link
Modi JV, Patel KR, Patel Z, Soman SV, Tankshali KV. Spinal Decompression using Ultrasonic Bone Scalpel: A Novel Ultrasonic Surgical Device. J Spinal Surg 2016;3(4):140-143.You can read the Full article by Clicking on the following link
The following two tabs change content below.
Meghna A Singhania is the founder and Editor-in-Chief at Medical Dialogues. An Economics graduate from Delhi University and a post graduate from London School of Economics and Political Science, her key research interest lies in health economics, and policy making in health and medical sector in the country. She can be contacted at meghna@medicaldialogues.in. Contact no. 011-43720751
Latest posts by Meghna Singhania (see all)