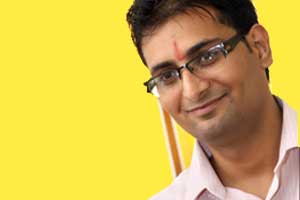 Cathlab complications are the inevitable part of interventional cardiologist's life, every interventional cardiologist eventually has to face one or other complication. Here, we are presenting one of the unique complication happening in the cath lab and the way, how we came out of it.
61-year-old man presented to our institute with acute lateral wall myocardial infarction. His selective coronary angiogram showed total occlusion of good size major diagonal & significant stenosis of mid LAD. We decided to open up the diagonal and do stenting of both LAD & diagonal lesion. A 6-Fr extra-backup guide catheter was used to cannulate LCA and after adequate pre-dilatation of the culprit diagonal lesion, a 2.5 x 15 mm DES was placed across the lesion. During stent deployment, the patient had a bout of severe coughing & the stent got inflated in LMCA. It was 2.5 mm diameter stent floating in the 4.5 mm diameter LMCA over the coronary wire.
Patient started complaining of worsening chest pain.A 4.0 x 12 mm non-compliant balloon catheter was carefully introduced over coronary wire beyond the floating stent. Balloon was inflated at 4 bars and the whole assembly was gently pulled back out of LCA. Under fluoroscopic guidance, we pulled the whole assembly upto the junction of brachial and radial artery, here we encountered the resistance to further pull back. We removed the balloon catheter and contrast injection revealed a distorted stented segment hanging on a coronary wire at the brachial radial junction. We could successfully cross the embolized stent with snare & hold coronary wire in snare.
Then coronary wire & snare were pulled together from radial artery & sheath to remove the embolized stent in vitro.After successful removal of the embolized stent, we cannulated LCA again to successfully finish PCI of culprit diagonal and LAD segments. Before removing everything we did the optical coherence tomography (OCT) to confirm no damage to LMCA.
This complication taught us so many thing, most important is keep ones nerve intact while handling such emergency , think about all the possible bail out option and choose the best approach in terms of safety  of patient and last but not the least is,"exit with  peace".
By- Dr.Sunil Gurmukhani