Spain reports first case of sexual transmission of dengue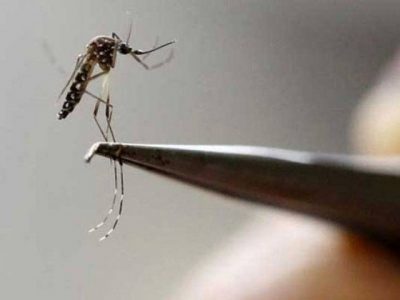 Spain: In a strange discovery, the health officials from Spain have reported a case of sexual transmission of dengue virus between a man and his male sexual partner, the European Center for Disease Prevention and Control (ECDC) said in its weekly communicable disease update.
The man did not travel outside of Spain recently. He developed symptoms mid-September and he was laboratory-confirmed for dengue. This case is classified as autochthonous.
After confirmation of this case, his partner, a male who presented similar symptoms starting the beginning of September, was tested and confirmed positive for dengue. This case had a recent travel history to Cuba and to the Dominican Republic at the end of August and the beginning of September, this case is classified as imported.
According to WHO, Dengue is spread through the bite of the female mosquito (Aedes aegypti). The mosquito becomes infected when it takes the blood of a person infected with the virus. After about one week, the mosquito can then transmit the virus while biting a healthy person. The mosquito can fly up to 400 meters looking for water-filled containers to lay their eggs but usually remains close to human habitation.
Dengue cannot be spread directly from person to person. However, a person infected and suffering from dengue fever can infect other mosquitoes. Humans are known to carry the infection from one country to another or from one area to another during the stage when the virus circulates and reproduces in the blood system.
Entomologic investigations near the mens' residence were negative, and no adults Aedes albopictus mosquitoes were found. Genetic sequencing confirmed the virus in both cases were identical and similar to dengue circulating in Cuba.
The ECDC said the local case likely reflects sexual transmission. Spanish health officials didn't find any cases of sexual dengue transmission among men in the medical literature, though there was a reported case of transmission from a woman to a man in South Korea. The ECDC noted that in a Eurosurveillance report, semen was found to be positive for dengue 37 days after symptom onset.
Source : With inputs from ECDC