Sonographic evaluation of callus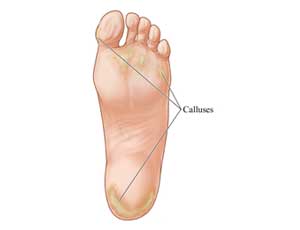 MSK USG has arrived but the world is yet to be taken by storm. It still remains an under-utilized modality because of MRI's and hence the mindset. Despite a myriad of advantages of ultrasound quoted, it probably lacks a uniformity because it is a highly observer dependent modality. But incompetent hands it perhaps can give better and quicker results there by improving patient care and a reduction in morbidity.
Musculoskeletal system has long been equated with bones only and hence falsely understood as remaining elusive to ultrasound. High-end ultrasound units and better understanding of the pathologies of MSK system have today made ultrasound as one of the very flexible and a useful modality since now it is understood that a bony pathology leads to cortical breach which creates an adequate window for assessing the pathological pattern without having to rush to MRI every time for an answer.
Fracture of long bones and in particular of the tibia has remained a bane for most of the orthopedicians since they land up with frequent delayed and non-unions. Till date, there is no modality except a skiagram which can predict union but not before 12 weeks... High-frequency ultrasound has come to establish itself as the modality which can predict delayed union as early as 4 weeks and non-union at 7-8 weeks.
Interlocking which is the mainstay of management for fracture shaft tibia today can be effectively managed early by dynamizing at 4weeks in case of the delayed union, or in case of infections reaming with exchange nail at 6 weeks to save the patient the catastrophe of a non-union or osteomyelitis. Both grey scale imaging and color Doppler imaging act in a symbiotic manner to give a high predictability rate for union/ nonunion or delayed union in cases of fracture healing.
Need for routine sonographic evaluation of fractures
Fractures notorious for non-union
For regions with Increased susceptibility to infection
Clinical suspicion of delayed union
Skiagram results sub-optimal
Pediatric age group-ALARA
Post-grafting /inadequate immobilization
Systemic causes of delayed or non-union
Pearls: Earliest Prediction Of Delayed /Non-Union At 3-4 Weeks
Source : Press Release