Some Psychiatric drugs increase risk of Pneumonia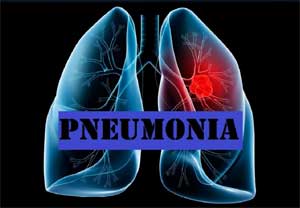 A new review of published studies indicates that use of benzodiazepines and benzodiazepine related drugs (BZRDs), which are prescribed to treat various psychiatric diseases, may increase the risk of pneumonia. The findings of the study have appeared in the International Journal of Geriatric Psychiatry.
Benzodiazepines and related drugs (BZRDs) are commonly used to treat diverse psychiatric disorders, including depression, anxiety, insomnia, and panic attacks. Several different types of adverse events have been associated with BZRDs such as fall, fracture, cognitive dysfunction, dementia, and behavioural disorders. There have been concerns that BZRD use is associated with an increased risk of pneumonia.
Guo‐qing Sun at Department of Psychiatry, The Seventh Hospital of Hangzhou, Hangzhou, China and associates conducted an analysis to find out whether Benzodiazepines and benzodiazepine‐related drugs BZRDs increase the risk of pneumonia or not.
The researchers performed a systematic review and meta‐analysis of observational studies to determine whether BZRD use affects the risk of pneumonia. Our analysis included all observational studies that compared pneumonia development among patients receiving BZRD vs those with no treatment.
The analysis included 12 reports related to 10 studies involving more than 120,000 pneumonia cases. After pooling the estimates, the odds for developing pneumonia were 1.25-fold higher in BZRD users compared with individuals who had not taken BZRDs.
The study concluded that there was an increased risk of pneumonia among current and recent users, but not past users. Clinicians need to weight the benefit‐risk balance of BZRD use, especially those with other risk factors for pneumonia.
Key points


For the first time, this systematic review finds that current or recent BZRD use was associated with an increased risk of pneumonia.


Current short‐acting BZRD was associated with the highest risk of pneumonia.


Current several individual BZRD use was not associated with the risk of pneumonia, while these results are limited by sample size and need further investigation.


Patients prescribed with these drugs should be monitored during the course of BZRD treatment if pneumonia‐related signs and symptoms are identified.


For further information
: log on to
DOI: 10.1002/gps.5048