Soft drinks consumption increases asthma risk, finds BMJ Study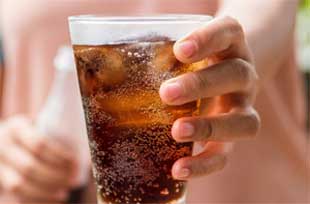 Saudi Arabia: The consumption of soft drinks has always been considered to be bad for health. Now, a recent study published in the journal BMJ Open found an association between drinking soft drinks and the prevalence of asthma.
According to Mayo Clinic, asthma is a condition in which your airways narrow and swell and produce extra mucus. This can make breathing difficult and trigger coughing, wheezing and shortness of breath.
Soft drinks or carbonated beverages are a popular component of the current dietary lifestyle in both developed and developing countries. Its consumption has been associated with many negative health outcomes including type 2 diabetes, pancreatic cancer, and obesity. Previous studies already showed that soft drinks consumption is linked to asthma development, but findings are inconclusive.
Abdulmohsen Hamdan Al-Zalabani, Taibah University, Madinah, Saudi Arabia, and colleagues aimed to perform a meta-analysis on the association between soft drinks consumption and prevalence of asthma in both children and adults to clarify the potential association.
The researchers searched for the online databases up to December 2018. 19 publications; including 3 cohort studies and 16 cross-sectional studies were included in this systematic review. Ten articles reported on children up to 18 years, 5 articles on adults (>18 years) and 2 articles on prenatal exposure. These works comprised 468,836 participants, in total, with more than 50,000 asthma cases.
Also Read: Soft drinks- sugared or artificially sweetened associated with risk of increased mortality risk: JAMA
Key findings include:


Soft drinks consumption was associated with significantly increased odds of asthma in both adults and children.


Prenatal exposure had a marginally statistically significant association with asthma in children.


In subgroup analysis for childhood exposure, the association persists for sugar-sweetened soft drinks but not for carbonated drinks.


Also Read:
Sugary drinks increase risk of heart disease and death
"Our findings show a positive association between soft drinks consumption and asthma prevalence, mostly from cross-sectional studies. Therefore, more longitudinal research is required to establish causality," concluded the authors.
More Information: "Association between soft drinks consumption and asthma: a systematic review and meta-analysis" published in the BMJ Open journal
DOI:
http://dx.doi.org/10.1136/bmjopen-2019-029046
Journal Information:
BMJ Open
Source : BMJ Open