Smoking Cessation reduces risks of Rheumatoid Arthritis among women, finds study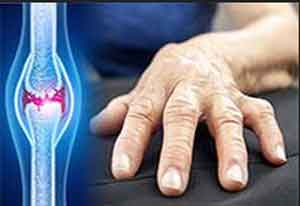 Sustained smoking cessation reduces the risk of rheumatoid arthritis among women, revealed a study published in Arthritis Care & Research
Tobacco use, especially cigarette smoking, is a major risk factor for morbidity and mortality and is the leading preventable cause of death worldwide. Sustained smoking cessation is a critical component of clinical care for individuals with or at risk for rheumatoid arthritis.
To investigate the impact and timing of smoking cessation on developing rheumatoid arthritis (RA) and serologic phenotypes scientists at the Brigham and Women's Hospital investigated smoking cessation and RA risk in the Nurses' Health Study (NHS) and the NHS II. Smoking exposures and covariates were obtained by biennial questionnaires. Self‐reported RA was confirmed by medical record review for American College of Rheumatology/European League Against Rheumatism criteria. Cox regression was used to estimate hazard ratios (HRs) and 95% confidence intervals (95% CIs) for RA serologic phenotypes (all, seropositive, seronegative) according to smoking status, intensity, pack‐years, and years since cessation.
Key findings


Among 230,732 women, we identified 1,528 incident cases of RA during 6,037,151 person‐years of follow‐up.


Compared with never smoking, current smoking increased the risk of all RA and seropositive RA but not seronegative RA.


An increasing number of smoking pack‐years was associated with an increasing trend for the risk of all RA and seropositive RA.


With increasing duration of smoking cessation, a decreased trend for the risk of all RA was observed and seropositive RA.


Compared to recent quitters, those who quit ≥30 years ago had an HR of 0.63 for seropositive RA.


However, a modestly increased risk of RA was still detectable 30 years after quitting smoking; for seropositive RA, HR 1.30; reference, never smoking).


Based on the results the authors wrote:" These results confirm that smoking is a strong risk factor for developing seropositive RA and demonstrate for the first time that a behavior change of sustained smoking cessation could delay or even prevent seropositive RA."
For further reference, click on the link