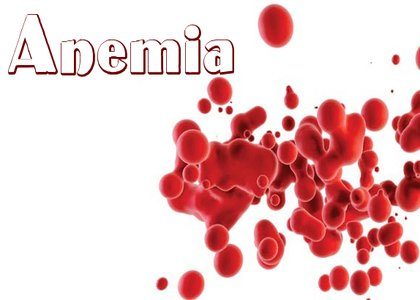 Haemoglobin levels can now be easily measured and anaemia detected through a smartphone device. A new study published in Nature Communications has reported that an app that detects colour and metadata from fingernails can identify haemoglobin levels in the blood.
This is a paradigm shift involving completely non-invasive, on-demand diagnostics that may replace common blood-based laboratory tests using only app and photos.
Anaemia has numerous causes, ranging from common nutritional causes, such as iron or folate deficiency, which is relatively straightforward to treat and cure, to rarer genetic causes, such as sickle cell disease or thalassemia major, which lead to severe and chronic anaemia that requires frequent monitoring. Detection of anaemia involves either anaemia screening or anaemia diagnosis, and both require different degrees of measurement accuracy.
Read Also: Anemia detection from few drops of whole blood
Robert G. Mannino and associates estimated haemoglobin levels by analyzing fingernail data, skin colour data, and image metadata extracted from fingernail bed smartphone images and evaluated 337 participants who were split into a discovery cohort of 237 subjects and a validation group of 100 subjects.
The discovery group was used to establish the correlation between image parameters and haemoglobin levels. Anemia screening using the smartphone app has the capacity to serve as a noninvasive anemia self-screening tool for use by the general population or at risk populations.
With a single smartphone image and no personalized calibration step, smartphone Hgb levels were measured to within ± 2.4 g dL−1 with a bias of 0.2 g dL−1 of CBC Hgb levels in 100 patients with a variety of anemia diagnoses mixed with healthy subjects.
This noninvasive approach represents a greater degree of accuracy than reported accuracy levels of existing invasive POC anemia screening methods.
Read Also: A case of cirrhosis with Spur-Cell Anemia
"The ability to inexpensively diagnose anemia with a high sensitivity, completely noninvasively and without the need for any external smartphone attachments or calibration equipment represents a significant improvement over current POC anemia screening. The external equipment requirements of current existing POC anemia screening technologies represent a significant hurdle for use, as each additional piece of equipment requires a supply chain to support it, write the authors.
The study concluded that the approach will shift the anemia screening paradigm worldwide by empowering patients to test themselves from the comfort of their own homes, wherever and whenever they desire.
For full information log on to
https://www.nature.com/articles/s41467-018-07262-2