Small, easy to use automated chlorine dispenser may reduce rates of diarrhea in children: Lancet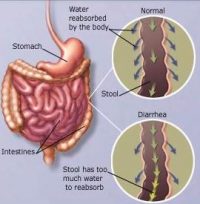 Small, easy to use automated purification unit not only makes water safer but may also reduce rates of diarrhea in children.
Automated chlorine dispenser installed at the water points may reduce rates of diarrhea in children, revealed a study published in the Lancet.
Each year, over 525 000 children under five are killed by diarrhea. World Health Organization (WHO) defines diarrhea as the passage of three or more loose motions or liquid stools per day (or more frequent passage than is normal for the individual). Frequent passing of formed stools is not diarrhea, nor is the passing of loose, "pasty" stools by breastfed babies.
Diarrhea infection spreads through contaminated food or drinking-water, or from person-to-person as a result of poor hygiene. Most urban residents in low-income countries nowadays have access to piped water sources. However many are still at risk of waterborne illness. In such low-income urban areas, the water gets contaminated by the time it arrives at the point of collection.
To address this issue, a team of international researchers including epidemiologists from Stanford University, conducted a trial in two low-income urban sites in Bangladesh to examine the efficacy of an automated chlorine dispenser at the water points to reduce the rates of diarrhea in children.
In this double-blind cluster-randomized controlled trial, 100 shared water points (clusters) in two low-income urban communities in Bangladesh were randomly assigned (1:1) to have their drinking water automatically chlorinated at the point of collection by a solid tablet chlorine doser (intervention group) or to be treated by a visually identical doser that supplied vitamin C (active control group).
The trial followed an open cohort design; all children younger than 5 years residing in households accessing enrolled water points were measured every 2–3 months during a 14-month follow-up period (children could migrate into or out of the cluster). The primary outcome was caregiver-reported child diarrhea (≥3 loose or watery stools in a 24-h period [WHO criteria]) with a 1-week recall, including all available childhood observations in the analyses.
Between July 5, 2015, and Nov 11, 2015, 100 water points with 920 eligible households were enrolled into the study and randomly assigned to the treatment (50 water points; 517 children at baseline; 2073 child observations included in the primary analysis) or control groups (50; 519; 2154).
Children in the treatment group had less WHO-defined diarrhea than did children in the control group. Drinking water at the point of collection at treatment taps had detectable free chlorine residual 83% (mean 0·37 ppm) of the time compared with 0% at control taps (0·00 ppm).
"Passive chlorination at the point of the collection could be an effective and scalable strategy in low-income urban settings for reducing child diarrhea and for achieving global progress towards Sustainable Development Goal 6.1 to attain universal access to safe and affordable drinking water. Targeting a low chlorine residual (<0·5 ppm) in treated water can increase taste acceptability of chlorinated drinking water while still reducing the risk of diarrhea." concluded the authors.
For reference, click on the link