Long midday napping may increase stroke risk, suggests study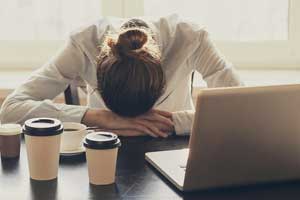 China: Long sleep duration of more than 9 hours at night, poor sleep quality, and long naps during the day independently and jointly increase the risk of incident stroke, suggests a recent study published in the AAN journal Neurology. The study further found that persistent long sleep duration or switch from average to long sleep duration also increased the stroke risk.
Xiaomin Zhang, Huazhong University of Science and Technology in Wuhan, China, and colleagues conducted the study to investigate the association of sleep duration, midday napping, sleep quality, and a change in sleep duration with the risk of incident stroke and stroke subtypes.
For the purpose, the researchers conducted a prospective cohort study involving 31,750 participants aged 61.7 years on average at baseline from the Dongfeng-Tongji cohort. The people did not have any history of stroke or other major health problems at the start of the study. They were followed for an average of six years. During that time, there were 1,557 stroke cases.
Read Also: Sleeping less than 6 hours increases death risk in high BP, Stroke and Diabetes patients, finds new research
Key findings of the study include:


Compared with sleeping 7 to <8 hours/night, those reporting longer sleep duration (≥9 hours/night) had a greater risk of total stroke (hazard ratio [HR] 1.23), while shorter sleep (<6 hours/night) had no significant effect on stroke risk.


The HR (95% CI) of total stroke was 1.25 for midday napping >90 minutes vs 1–30 minutes. The results were similar for ischemic stroke.


Compared with good sleep quality, those with poor sleep quality showed a 29%, 28%, and 56% higher risk of total, ischemic, and hemorrhagic stroke, respectively.


The researchers observed significant joint effects of sleeping ≥9 hours/night and midday napping >90 minutes (HR 1.85) and sleeping ≥9 hours/night and poor sleep quality (HR 1.82) on the risk of total stroke.


Compared with persistently sleeping 7–9 hours/night, those who persistently slept ≥9 hours/night or switched from 7 to 9 hours to ≥9 hours/night had a higher risk of total stroke.


Read Also: Sleep apnea, Insomnia may increase risk of stroke: Study
"These results highlight the importance of moderate napping and sleeping duration and maintaining good sleep quality, especially in middle-age and [among] older adults," said Zhang.
The researchers noted that their study shows an association, not causation, between long nap and sleep duration and stroke.
"More research is needed to understand how taking long naps and sleeping longer hours at night may be tied to an increased risk of stroke, but previous studies have shown that long nappers and sleepers have unfavourable changes in their cholesterol levels and increased waist circumferences, both of which are risk factors for stroke," said Zhang. "In addition, long napping and sleeping may suggest an overall inactive lifestyle, which is also related to increased risk of stroke."
The study, "Sleep duration, midday napping, and sleep quality and incident stroke," is published in the Neurology journal.