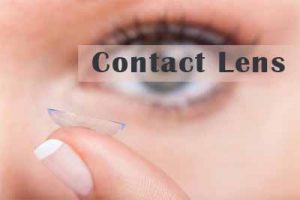 Sleeping in lenses, whether inadvertently, occasionally, or as part of a prescribed wearing schedule (i.e., extended wear lenses), increases the risk for contact lens-related eye infections six to eightfold, reports a case series analysis published in Centers for Disease Control and Prevention's Morbidity and Mortality Weekly Report.
The infection known as microbial keratitis affect the cornea and can lead to serious adverse health outcomes. Contact lenses, when properly worn and cared are a safe and effective form of vision correction but may cause contact lens-related eye infections, especially if wearers do not practice proper contact lens wear and care habits.
Several behaviors may increase the risk for a contact lens-related corneal infection but sleep while wearing lenses is one of the riskiest and commonly reported behaviors among adolescent and adult contact lens wearers. Approximately one-third of contact lens wearers report sleeping or napping in their lenses.
Six cases of contact lens-related corneal infections were identified that were diagnosed in the last 2 years in which sleeping in lenses was reported as a risk factor. Consequences of infection reported among the identified cases included the need for frequent administration of antibiotic eye drops, multiple follow-up medical appointments, and permanent eye damage.
Read Also: Strange case of Ptosis and eyelid cyst due to contact lens embedded for 28 years
Analysis of the case series of contact lens-related corneal infections shows the increasing rate of infections placed on contact lens wearers and the serious outcomes associated with them. This finding is consistent with a previous analysis of administrative healthcare data, which indicated that 76% of keratitis patient encounters were associated with an antimicrobial prescription.
A close examination of these patients found active infection including stromal opacification, anterior chamber reaction, and hypopyon. Cultures and diagnostic testing identified various organisms, including Pseudomonas aeruginosa and Acanthamoeba spp., which might suggest contamination of contact lenses and supplies with tap water. Sleeping in lenses has been shown to be a risk factor regardless of lens material and frequency,
The authors concluded that health education measures directed toward contact lens wearers should emphasize raising awareness of the risks of sleeping in contact lenses as well as adherence to all recommendations for the wear and care of contact lenses. They further suggest that additional measures are needed to educate eye care professionals about the need to report contact lens-related corneal infections to MedWatch, the FDA Safety Information and Adverse Event Reporting program.
For reference log on to  https://www.cdc.gov/mmwr/volumes/67/wr/mm6732a2.htm?s_cid=mm6732a2_w