Sleep deprivation may damage DNA, increase risk of cancer, heart disease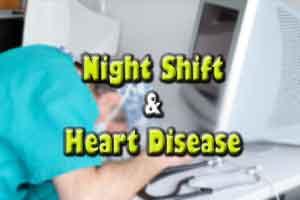 According to a new study, Sleep deprivation of even one night is linked to DNA damage, increased risk of cancer, heart diseases. Working night shifts can damage a person's DNA, increasing the risk of cancer as well as cardiovascular, metabolic, and neurodegenerative diseases. The researchers analysed blood samples of 49 healthy full-time doctors taken at different times to reach this conclusion. The study has been published in the journal Anaesthesia.
While many people may have heard that sleep deprivation can affect things like metabolism and memory, research is also showing that it can strongly affect anxiety, Alzheimer's risk, and even chronic health at the level of our genes. Shift work disorder can affect your health, as well as your performance and safety on the job. It has been linked to certain chronic diseases and illnesses and is associated with an increased risk of certain cancers, as well as metabolic problems, heart disease, ulcers, gastrointestinal problems and obesity. Insufficient sleep has been shown to change metabolism and appetite, and studies have shown that shift workers have higher levels of triglycerides than day workers. Added to these biological factors, shift workers sometimes have irregular eating habits and poor diet—both of which could increase their risk of metabolic problems as well.
"Although this work is very preliminary, it is clear from the results that even a single night of sleep deprivation can trigger events that may contribute to the development of chronic disease," said Siu-Wai Choi, of the University of Hong Kong.
Researchers found that on-call doctors who were required to work overnight on-site had lower DNA repair gene expression and more DNA breaks than those who did not work overnight. In these overnight on-site call doctors, DNA repair gene expression decreased and DNA breaks increased after sleep deprivation.
Damaged DNA increased after only one night of sleep deprivation. This DNA damage may help explain the increased risk for cancer and cardiovascular, metabolic, and neurodegenerative diseases associated with sleep deprivation, researchers said.