Sleep Apnea home testing less expensive than polysomnography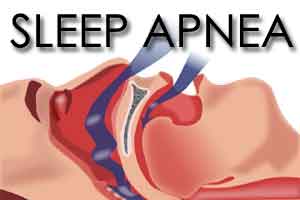 A study published in American Journal of Respiratory and Critical Care Medicine has concluded that Home respiratory polygraphy had similar efficacy with substantially lower per-patient cost, compared with traditional polysomnography for diagnosing obstructive sleep apnea.This finding could change established a clinical practice, with a clear economic benefit.
Dr. Jaime Corral et al. conducted a multicenter, randomized controlled, noninferiority trial for comparing cost-effectiveness analysis Polysomnography versus Home respiratory polygraphy. The inclusion criteria included snoring or observed sleep apnea, Epworth Sleepiness Scale (ESS) of 10 or higher, and no suspicion of alternative causes for daytime sleepiness. Patients with a suspicion for OSA were randomized to polysomnography or respiratory polygraphy protocols. Both arms received counseling on proper sleep hygiene; counseling on weight loss, if overweight; and auto-CPAP titration if continuous positive airway pressure (CPAP) was clinically indicated.The main outcome was the Epworth Sleepiness Scale measurement. The noninferiority criterion was −2 points on the Epworth scale.
In 430 patients it was found that respiratory polygraphy protocol was noninferior to the polysomnography protocol based on the Epworth scale. Quality of life, blood pressure, and polysomnography were similar between protocols. Respiratory polygraphy was the most cost-effective protocol, with a lower per-patient cost of 416.7€.
It was concluded that Home respiratory polygraphy management is similarly effective to polysomnography, with a substantially lower cost. Therefore, polysomnography is not necessary for most patients with suspected sleep apnea.
For more details click on the link: https://doi.org/10.1164/rccm.201612-2497OC