Add whole fruit to your diet for reducing high BP, suggests study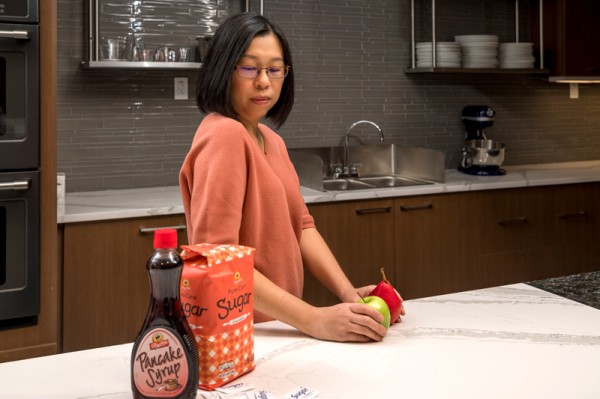 Eating whole fruit and skipping the added sugar, could lower the risk of increased blood-sugar levels and reduce blood pressure (BP).
USA: Limiting daily intake of added sugar and consuming whole fruit may reduce Blood pressure and promote heart health, suggests a recent study published in the MDPI journal Nutrients.
According to the study, added dietary sugar -- the kind found in sodas, sugary drinks, cakes, cookies, ice cream, and pastries -- increases the risk of hypertension (high BP) in post-menopausal females even after controlling for age, income, body mass index, use of BP medication, daily calorie intake, and physical activity levels. On the other hand, the study further shows that the consumption of whole fruit reduces blood pressure in both men and women.
The findings of the study are in sync with the diets recommended for a healthy heart -- Dietary Approaches to Stop Hypertension (DASH) eating plan and the Mediterranean diet. Both the diets emphasize the consumption of vegetables and fruits alongside low-fat foods, dairy, whole grains, legumes, and unsaturated fats.
The study is of relevance, particularly for older people. This is because although hypertension is common among adults of all ages, the prevalence of hypertension is significantly higher in adults aged 60 and over. Hypertension or high blood pressure increases the risk of heart disease and kidney disease.
Read Also: Save heart save death by eating fruits and vegetable
Sheau C. Chai, Department of Behavioral Health & Nutrition, University of Delaware, Newark, USA, and colleagues investigated the association between dietary factors and BP in older adults.
The study, involving 128 people (57 males, 71 females) between 65 and 80 years old, was conducted between 2015-2017. The participants had no history of cancer, gastrointestinal disease, traumatic brain injury, stroke, diabetes, central nervous system disorders, Alzheimer's, dementia or psychiatric illness. Multiple linear regressions were conducted to examine the associations between diet, including meats, vegetables, grains, fruits, dairy, fats, and added sugar, and BP.
This study examined the influence of food groups and added sugar in the diet on blood pressure levels. It did not look at the effect of sugar substitutes. The major types of added sugar consumed in this population are sucrose (table sugar), glucose (found in candy, sports drinks, and desserts) and fructose (fruit sugar and a major source of added sugar in the form of high-fructose corn syrup). There is a big difference in the way each is metabolized in our bodies, Chai said, and fructose, in particular, may contribute more to raising blood pressure than other types.
Read Also: Lack of fruits and vegetables increases global heart disease burden
Key findings of the study include:


There was a significant association between intake of added sugar and systolic BP and diastolic BP in females after controlling for age, income, body mass index, physical activity levels, daily calorie intake, and BP medication use.


The model predicted that a decrease of 2.3 teaspoons (0.5 standard deviations) of added sugar would result in an 8.4 mmHg drop in systolic BP and a 3.7 mmHg drop in diastolic BP.


Whole fruit was associated with a reduction in diastolic BP in both males and females, and the model predicted that, for every 0.71 cup increase in whole fruit consumption, there would be a decrease in diastolic BP of 2.8 mmHg.


"Our findings support the dietary guidelines of limiting the daily intake of added sugar and increasing fruit consumption to promote overall cardiovascular health in older adults," concluded the authors.
The study, "Added Sugar Intake is Associated with Blood Pressure in Older Females," is published in the journal Nutrients.