Six questionable practices clinicians and patients should avoid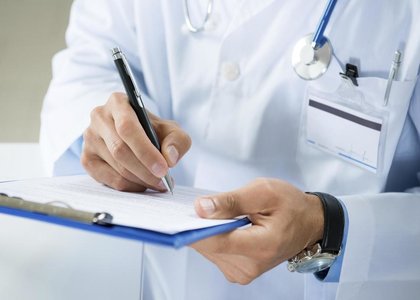 Canadian Society of Hospital Pharmacists has reiterated certain avoidable and questionable practices being observed by clinicians. These Six things clinicians and patients if questioned may improve quality care in long run by stopping practices which do not benefit in the long run.They are as follows-
Polypharmacy, often defined as taking five or more medications at the same time, has been associated with a variety of adverse health outcomes. Therapy with medication is initiated when the patient and care team conclude that the benefits of taking the medication outweigh the risks of not starting therapy. However, over time, patients and their conditions or goals of care change, new evidence is discovered, and other factors can tip the balance, such that the benefits no longer outweigh the risks or burdens of continued treatment. Few, if any, medications should be continued on a lifelong basis. Patients and caregivers should be made aware of the planned duration of therapy and the outcomes desired and should feel empowered to follow up with providers to ensure that the benefits of therapy continue to outweigh the risks. The performance of medication reconciliation and transitions of care—such as admission to or discharge from a hospital—may serve as critical activities for deciding whether to continue therapy or create a plan to safely stop a medication.
The "time to benefit" is the period between initiation of an intervention (in this case, a medication) and the point when the patient begins to experience a benefit. This period varies from one medication to another. Treatment with medication is usually not indicated unless the "time to benefit" is clearly shorter than the patient's life expectancy and any potential adverse effects are deemed manageable. These factors are particularly relevant for older adults and those receiving palliative care.
3.
In many cases, a proton pump inhibitor (PPI) is initiated for a valid indication, in cases where the benefits outweigh the risks. During a hospital stay, PPIs may be started for stress ulcer prophylaxis or for patients who will receive certain treatments that increase the likelihood of high-risk gastrointestinal conditions. After the patient's risk for stress ulcer returns to baseline the PPI should be stopped. In addition, patients who did not require a PPI before their hospital admission typically will not need to continue taking one of these drugs after the underlying reason for PPI therapy has been addressed.
Long-term adverse effects associated with the acid inhibition caused by PPIs are now emerging. Patients should talk to their healthcare team and only continue taking PPIs if the benefits truly outweigh the risks and to obtain advice on how to taper the dose towards discontinuation if warranted.
Broad-spectrum antibiotics are effective in treating bacterial infections, particularly life-threating infections such as sepsis or febrile neutropenia. In certain high-risk situations, these drugs may be clinically indicated and started at the first signs or symptoms of an infection. Broad-spectrum antibiotics should be stopped as soon as the causative pathogen is known or suspected. Targeted antibiotic therapy should begin as soon as possible. When a broad-spectrum antibiotic is deemed necessary, it should be used for the shortest possible duration, according to guideline recommendations and the patient's clinical response.
5.
Non-pharmacologic options to treat insomnia, such as sleep hygiene and cognitive behavioural therapy, are less harmful than drugs and should be first-line therapy.
Evidence shows that opioids are not more effective than other analgesics for certain chronic pain conditions. Furthermore, the evidence is mounting that the risks of opioid treatment, including opioid use disorder, overdose, and other previously under-recognized side effects (e.g., hyperalgesia, psychomotor impairment [which can increase the risk of fractures], myocardial infarction, sexual dysfunction) support the use of non-opioid therapy.
Thorough patient-centred discussion about risks, benefits, and expectations is essential.
by the Canadian Society of Hospital Pharmacists